Based on my experience I want to share some Basic Knowledge required for starting a Career in Instrumentation and control, it will help you in your career.
If you are fresher and looking for a job in the Instrumentation and control domain. in this post, I will share some information and my personal experience that help you in your career.
Introduction
When I started my job in the industrial automation domain as an application engineer.
so, my first job starts with a 6-month training period and during my training period, I realize that there is a Huge Gap Between Academia and Industry.
You have to learn many things that you probably did not learn in your academics. That's why there is less demand for fresh engineers. Because companies need to train fresher engineers.
How I can help you
So, the purpose of this post is to provide you with information and knowledge that will help you in your career in the automation field.
Based on my experience I found out some topics that a basic understanding of this topic dramatically reduces your training period and flashes your positive impression of the company.
In this post, I will only provide basic information on these topics that you have learned before you start your career in the automation field.
And by searching on google you can find detailed information on these topics.
And I will write detailed information on these individual topics in future so stay connected with Our website.
---
Basic Knowledge required for starting a Career in Instrumentation and control
Topic 1 | Basic Knowledge of Electrical Components
Basic Knowledge and working of electrical components are very important in the automation field. You cannot start PLC programming without having basic knowledge of Common electrical components.
---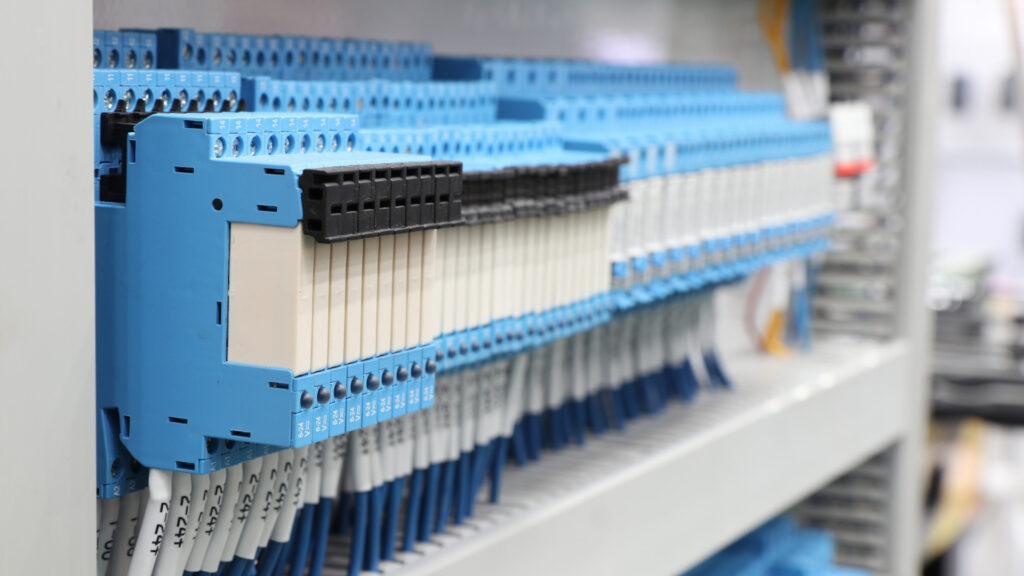 List of Common Electrical Components in Industries
---
No.
Electrical Component
1
SMPS (Power Supply)
2
Electromechanical Relay
3
Solid State Relay
4
Choke Filter
5
MCCB, RLCB, ELCB
6
Terminal Blocks
7
Din rail
8
Transformers
9
NO, NC, Emergency Stop Button
10
Lugs
11
PNP and NPN sensors
12
CT – Current Transformer
PT – Potential Transformer
13
Ferrule
14
Push Button
15
Contractor
Basic Electrical Component in Industry
---
Topic – 2 | Wire Size and Color Code
It is a basic thing but it is a very important topic to learn because it helps you to troubleshoot.
---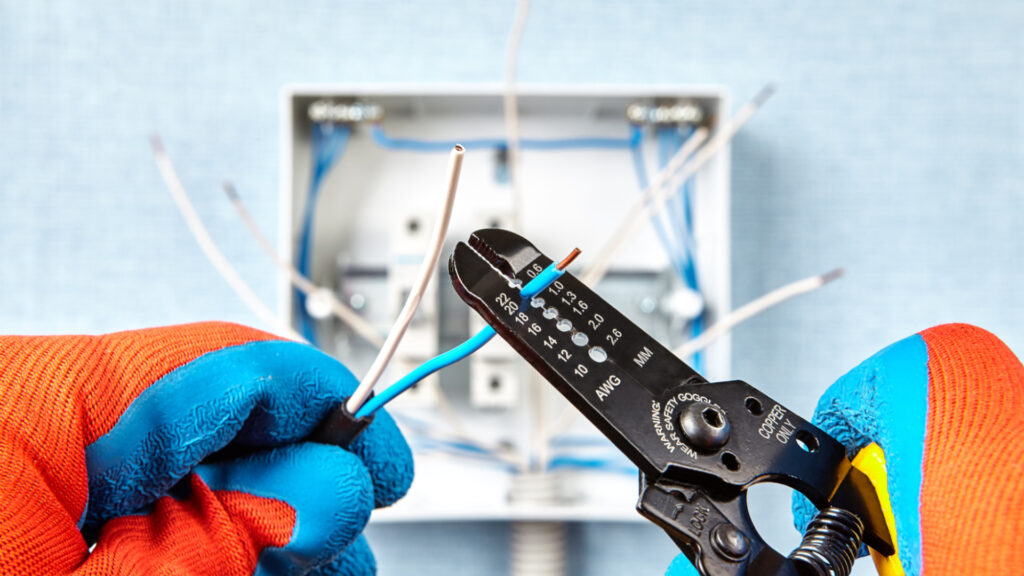 ---
Wire Color
Please check what different color codes are used in your country for supply wire.
As per Indian standard
DC Supply
(+) Positive – Brown
(-) Negative – Blue
(G) Ground – Green – Yellow
AC Supply
L1 – Red
L2 – Yellow
L3 – Blue
N – Black
G – Green – Yellow
Wire Color code as per Indian Standard
---
Wire Size
Different wire sizes are chosen according to the maximum current requirements of the load. Usually, wire sizes are measured in Gauge (AWG).
---
Topic – 3 | Electrical Wiring Diagram
Understanding electrical wiring diagrams is very impotent for automation engineers. Electrical Wiring Diagrams help to automate engineer fault finding and troubleshooting.
Understanding Electrical Wiring Diagram will give you a huge advantage in your job for fault finding and troubleshooting.
---
---
You can find many resources to learn Electric Wiring Diagram. I am suggesting the above YouTube video.
---
---
Topic – 4 | Types of Input-Output Devices
You have basic knowledge about what type of input and output devices are used in the control panel.
---
| No | Input Devices | Output Devices |
| --- | --- | --- |
| 1 | Push Buttons | Relay |
| 2 | CT – Current Transformer | Contractor |
| 3 | PT – Potential Transformer | Actuator |
| 4 | RTD | Positioner |
| | Thermocouple | VFD |
| 6 | Limit Switch | Indicator Light |
| 7 | NPN, PNP Sensor | Valve |
| 8 | Proximity Sensors | |
| 9 | Pressure Sensors | |
Input And Output Devices in Control Panel
---
You can find more information about this topic on the internet and you can also wait for our new In-depth post on this topic.
---
Topic – 5 | Basic of Computer Networking
A basic understanding of networking is very important because nowadays many protocols are based on Ethernet Protocol.
You should have a basic understanding of TCP/IP and how IP addressing works and how you can communicate with two devices using Ethernet Protocol.
I suggest watching this YouTube playlist to understand the basics of Networking.
---
---
Topic – 6 | Basic Knowledge Multimeter
The multimeter is a very important device for troubleshooting and measurement but mainly as multimeters are used for troubleshooting purposes.
You can refer to this YouTube video to learn about multimeters.
---
---
Topic – 7 | Basic P and ID Diagrams
P and ID diagrams are a very important part of any industry and having basic knowledge of P and ID reading provides you with a huge benefit in the industry. The design and development of P&ID ISA standard 5.1 are as follows.
---
---
and I will provide the best YouTube channels to learn P and ID.
---
Channel – 1 | HardHat Engineer
---
---
Channel – 2 | Instrumentation Academy
---
---
---
EndNote: –
I hope this article helps you and if you have any suggestions then comment below, I will appreciate your feedback.
If you are a professional or knowledgeable person and if you want to add other topics then please comment below.
If you find this post interesting then you can also watch my previous post on how to download RsLogix500.
---