Introduction: –
PROFIBUS is a very widely used industrial Fieldbus communication protocol. in this, I will show you how to grab a free online course on PROFIBUS by PI North America.
PI North America is a nonprofit organization responsible for designing and developing Fieldbus standards like PROFIBUS, PROFINET, IO-LINK, and OMLOX.
Over 100 million PROFINET and PROFIBUS enable devices are mounted on the factory floor worldwide till 2020.
---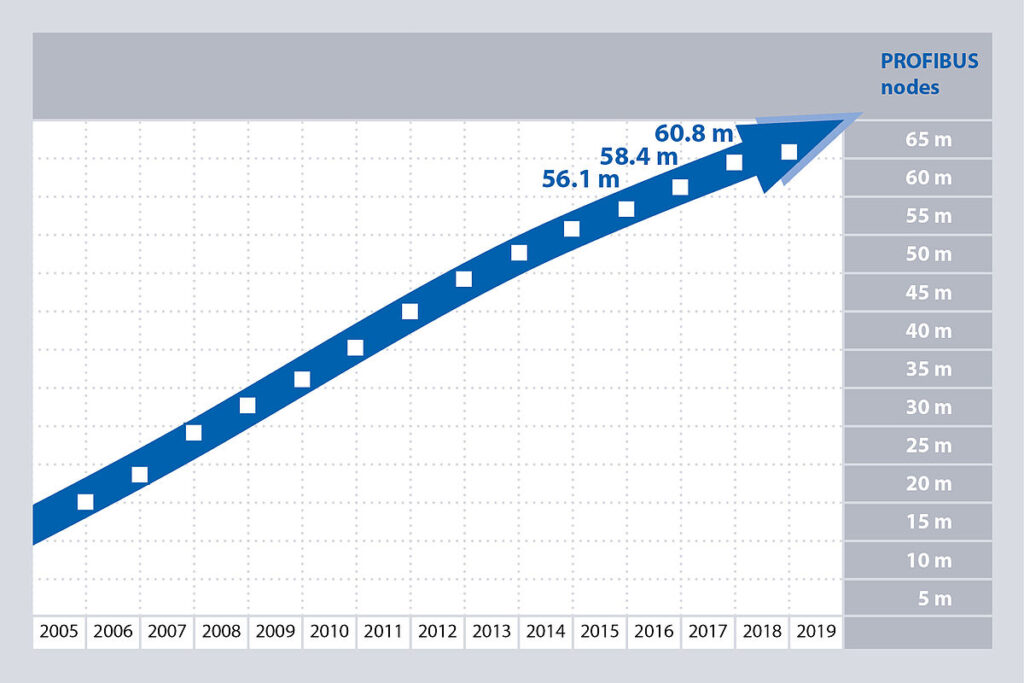 ---
PROFINET and PROFIBUS are open-source communication standards that can be used by any vendor. and this protocol is supported by multiple vendors.
Recently I completed one course that was provided by PI North America on PROFIBUS and is free of cost.
so, I would like to share with you how you can enroll in this course.
---
Basic knowledge About PROFIBUS
PROFIBUS is the most popular and widely used communication standard and covers the majority of shares of the Fieldbus market.
In PROFIBUS a two-wire single cable is used for communicating between the controller or control system to field devices like sensors and actuators.
PROFIBUS is responsible for constant data exchange between controller and field devices.
PROFIBUS is now divided into two-part PROFIBUS-PA and PROFIBUS-DP.
PROFIBUS-PA is specially designed for communication field devices that are located in hazardous areas in the industry.
I will provide a brief comparison between PROFIBUS-PA and PROFIBUS-DP.
---
How to enroll in a Free online course on PROFIBUS by PI North America?
Now enroll in this course you have to click the button given below. After clicking you will redirect to the new page they will show in the image.
---
---
The new page looks like the image given below.
---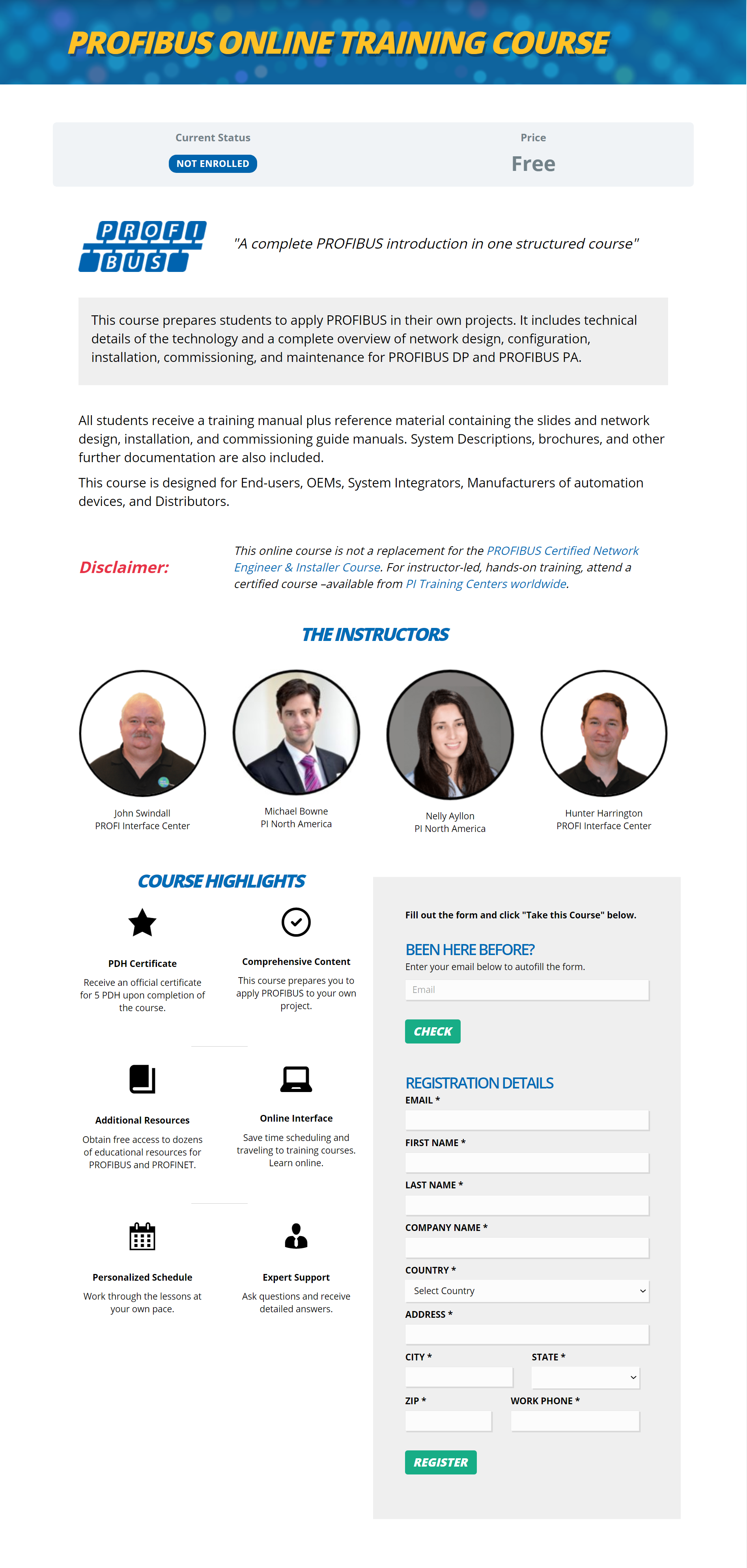 ---
To enroll in this course, you have to fill in a registration details form, and after registering you access the course for free.
Ans if you are a student then fill your College Name in the Company Name sections. Other details are common, you will not find any difficulty filling in the rest of the form.
---
---
After registration, you have to complete all the provided modules in this course and then you will get a participation certificate as I get.
---
---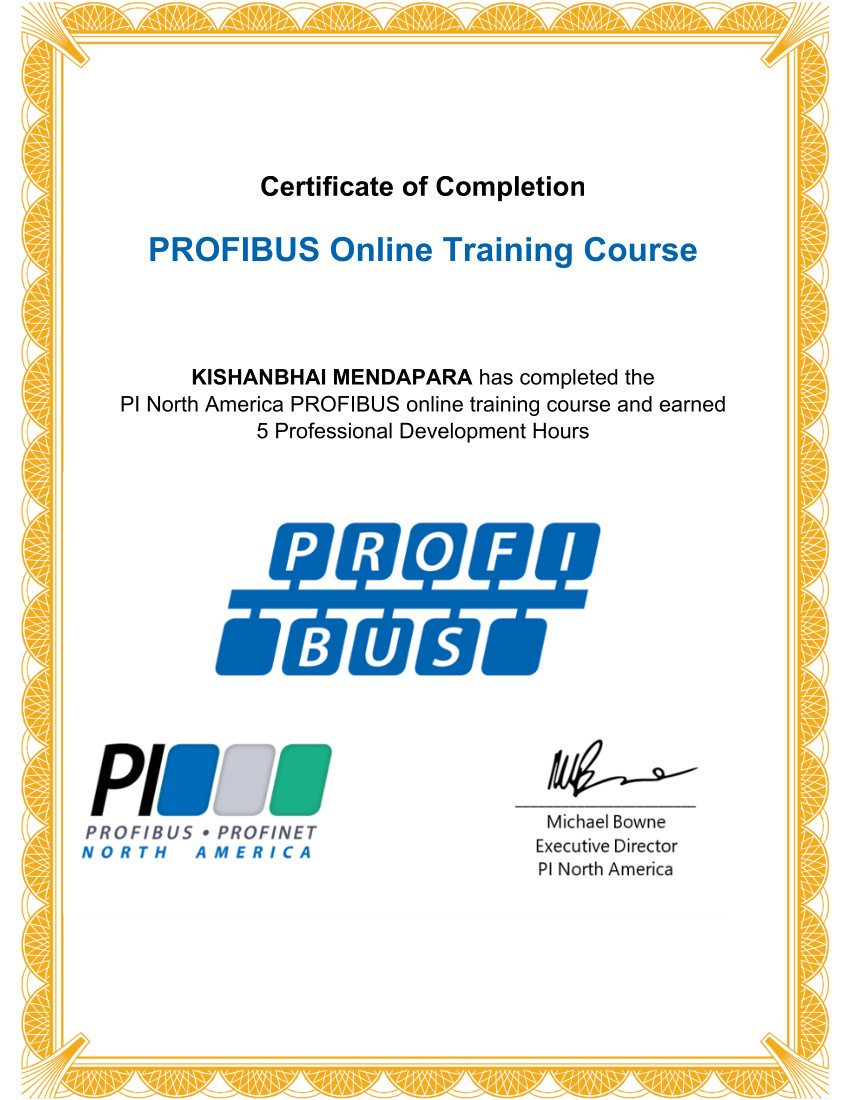 ---
I hope you like this post. If you like then share with your friend and subscribe to our newsletter for upcoming content related to industrial automation.
If you like this post then also check out free HART technology training courses.
---
---

Support US: –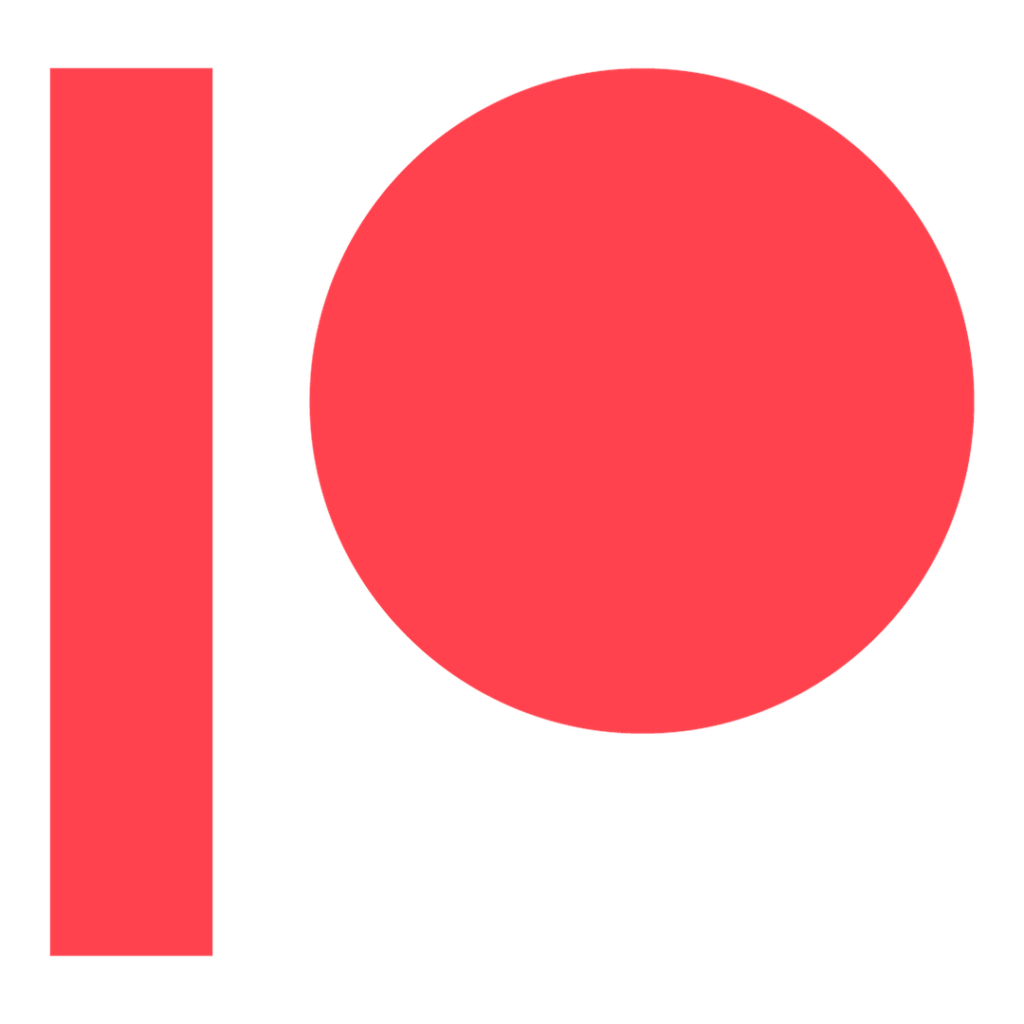 ---
---