HART is a very widely accepted industrial communication protocol with over a 50million HART enable devices mounted in this field till 2018. so, in this post, I will share how to grab the free online course on HART protocol.
And you can feel shocked after knowing the HART enables devices to cover 60% of markets of field devices.
And also shows how to enroll in this core and get the free digital certification.
The full form of the HART protocol is Highway Addressable Remote Transducer. HART is a digital communication protocol and it will allow a two-way communication protocol between smart instruments and Host devices.
---
Details about the course: –
Field Com group will provide this course for a limited amount of time and it is free you will also get a participation certificate.
---
Some information about the field comm group
---
Fieldcomm Group is a pioneer group that is responsible for the design and development of some of the most widely used industrial communication protocols. like
---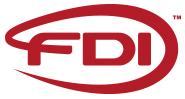 ---
How to enroll in this course: –
The process starts from the link provided in this button. Just press the button and you will redirect to the page that contains the link of course enrollment link. and after clicking the button follow by seeing this image.
---
---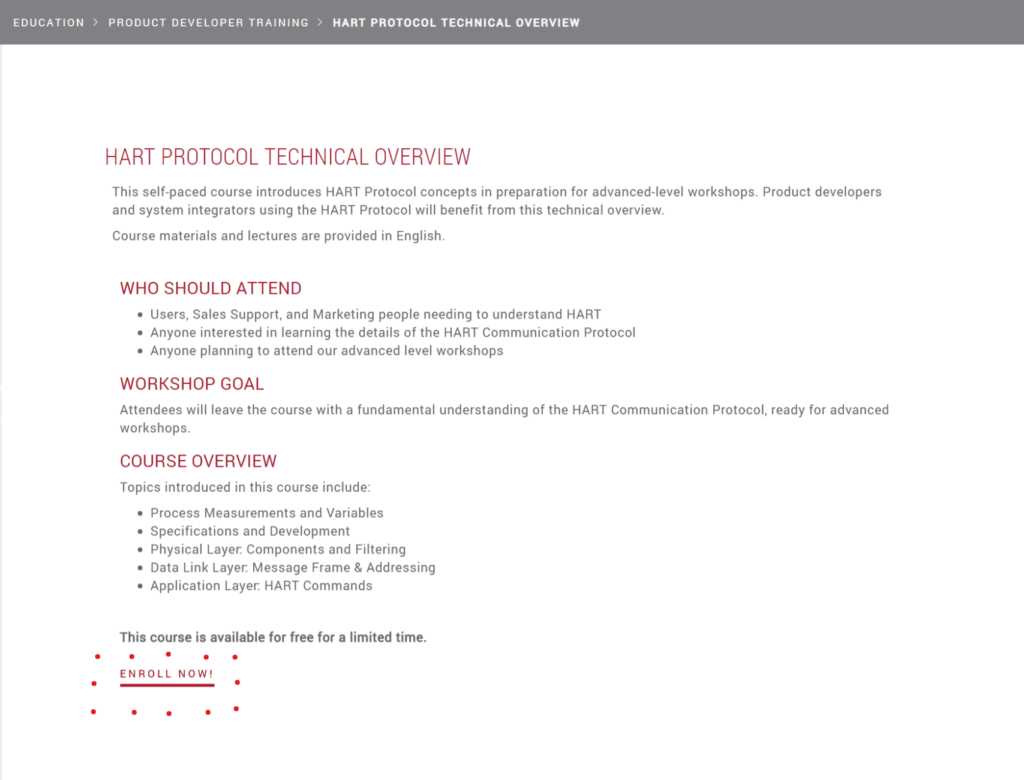 ---
After reaching the page, you will find ENROLL NOW text it will contain the link for another redirection page just click on this text and you will redirect to another page. After this, you will find this page contains some filling blanks
---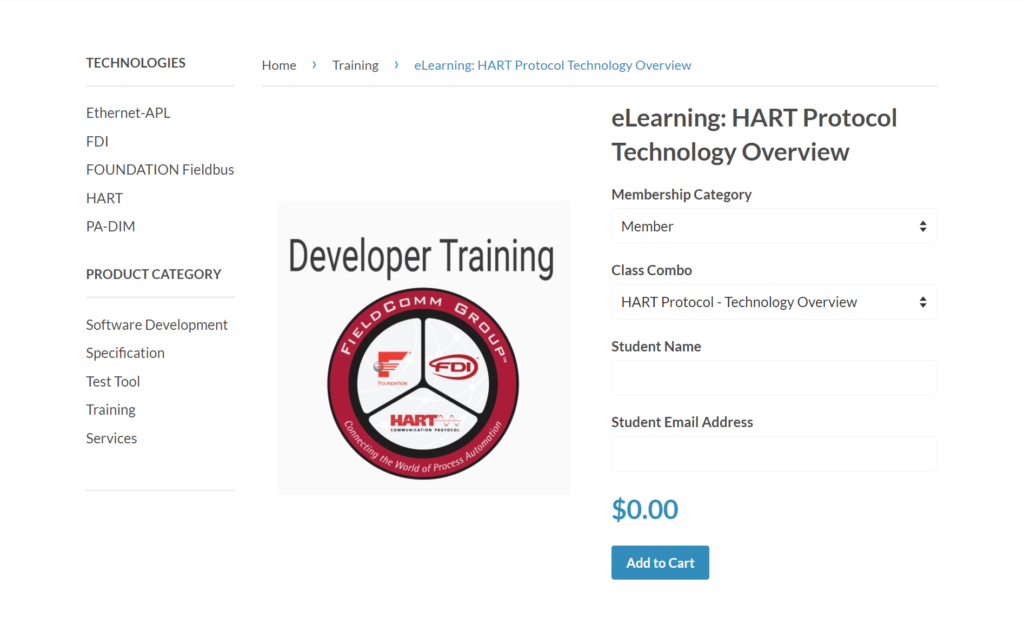 ---
Now you have to add to your cart this course before this you will have to fill in the information of your name and email address. Press the Add to Cart button and you will redirect to another shopping Cart page.
---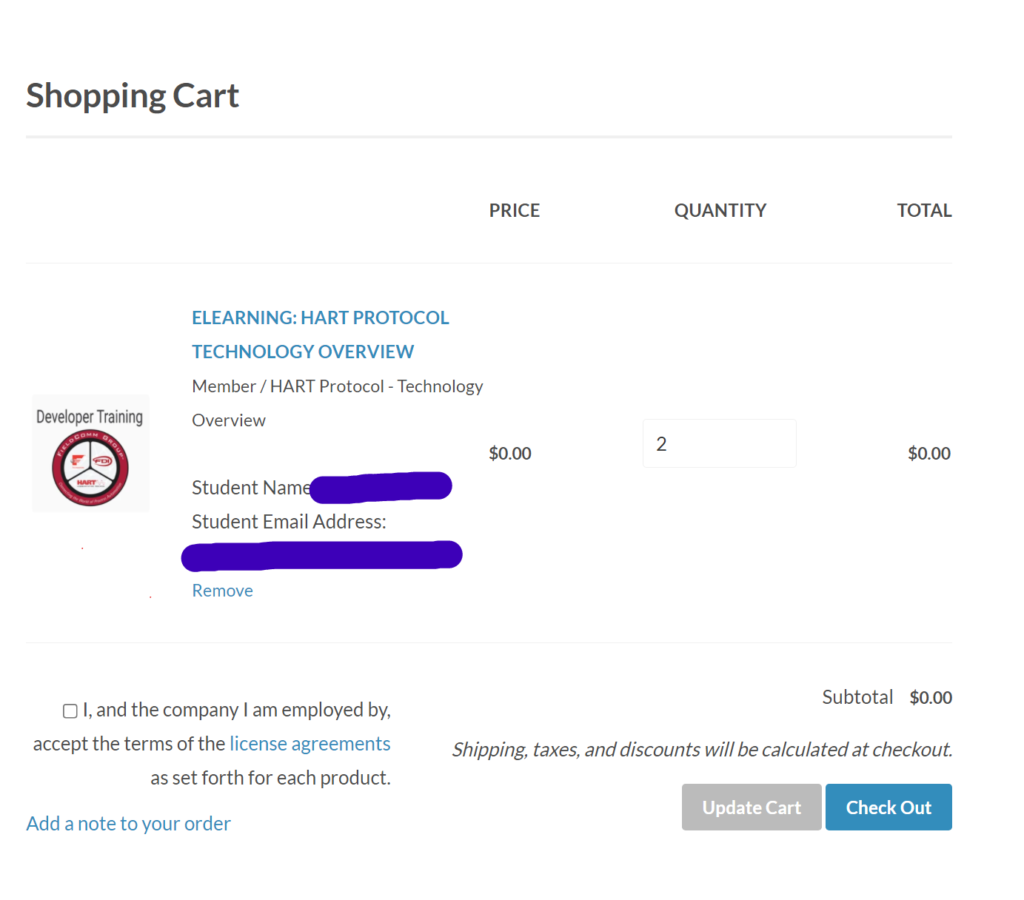 ---
---
---
Now you have to accept the terms and conditions and press the checkout button for the next process and you will redirect to another page, I know it is boring but it will be worth it.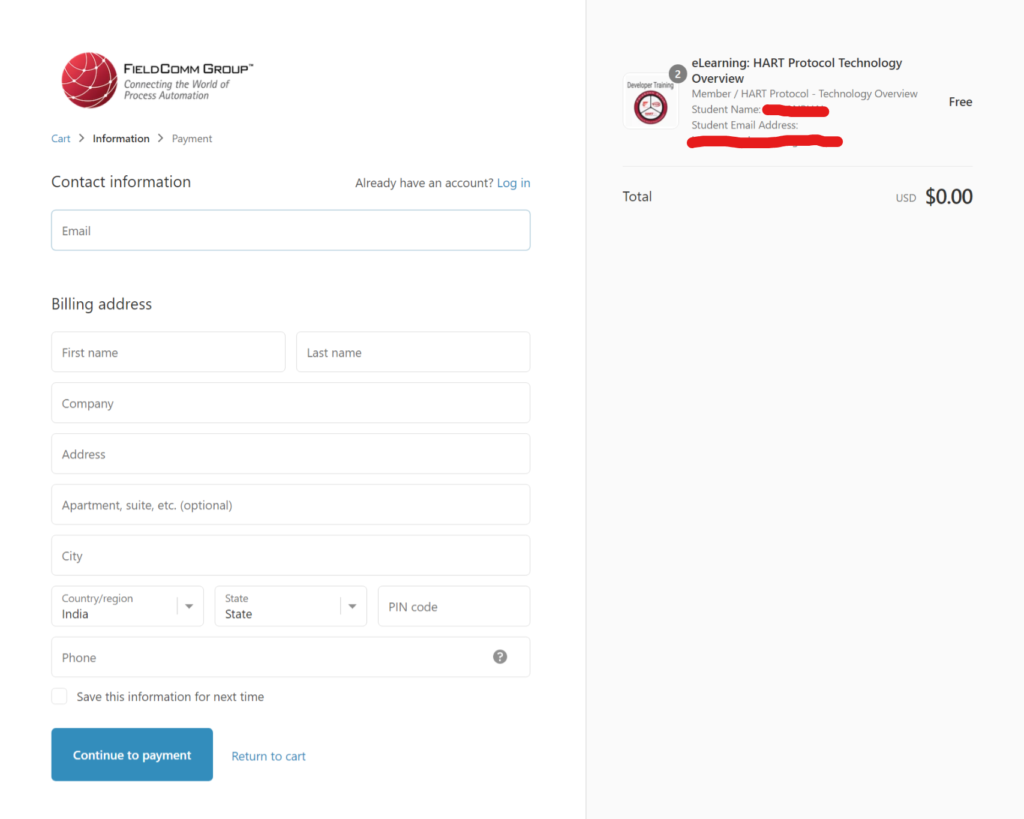 ---
Now you have to fill in the complete information about your address and other things and now press the Continue to Payment button. and it is free so you don't need to pay any fees and then press the complete order button.
---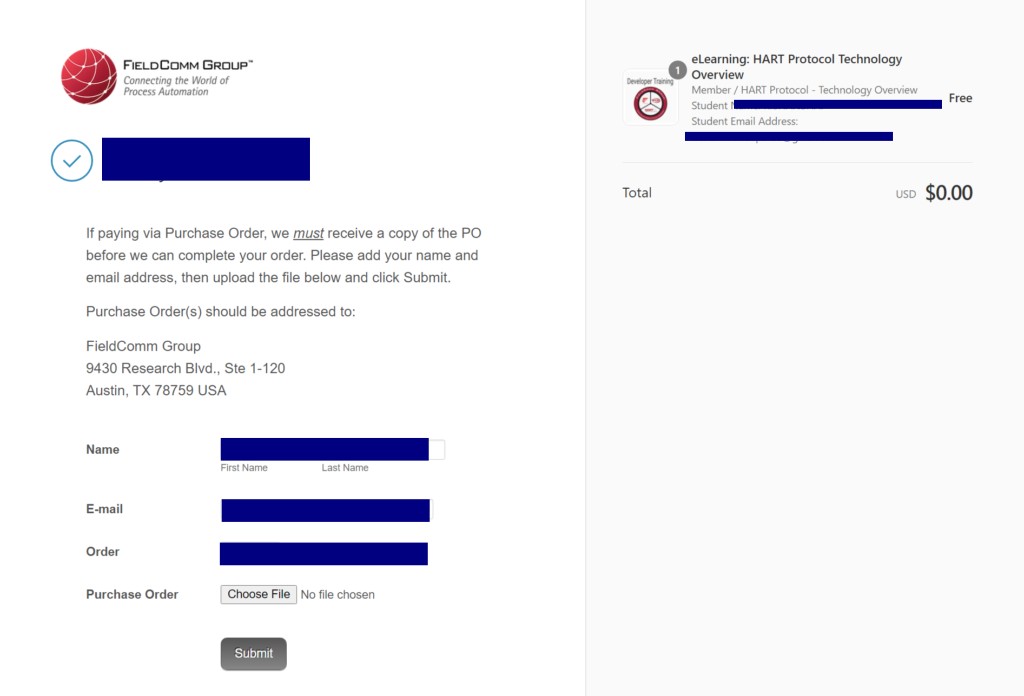 Finally, the confirmation page is popping up and you will receive a confirmation mail on your registered mail id.
Now you have to wait until you get the mail of Course Link. and after clicking this link you will redirect to another page and you will have to do these two processes.
---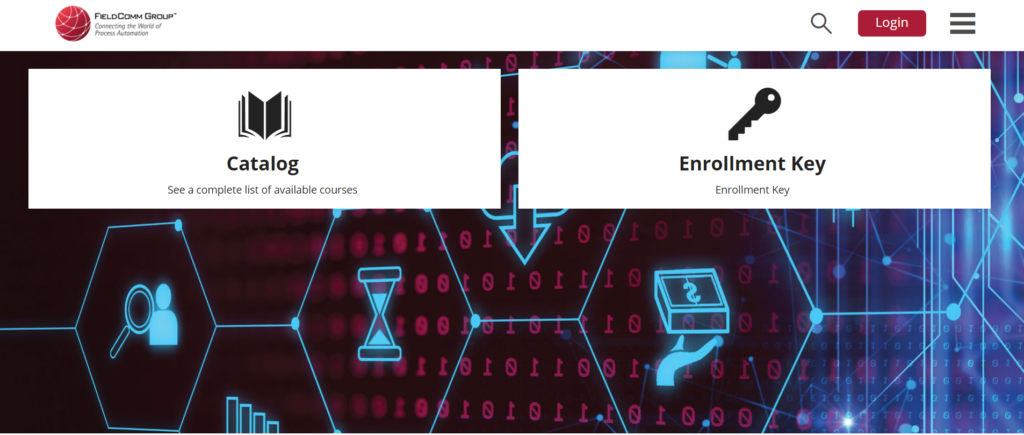 ---
You can log in directly if you have an account or you have to register to access the course. After the registration process, you will take yourself to the profile dashboard page.
---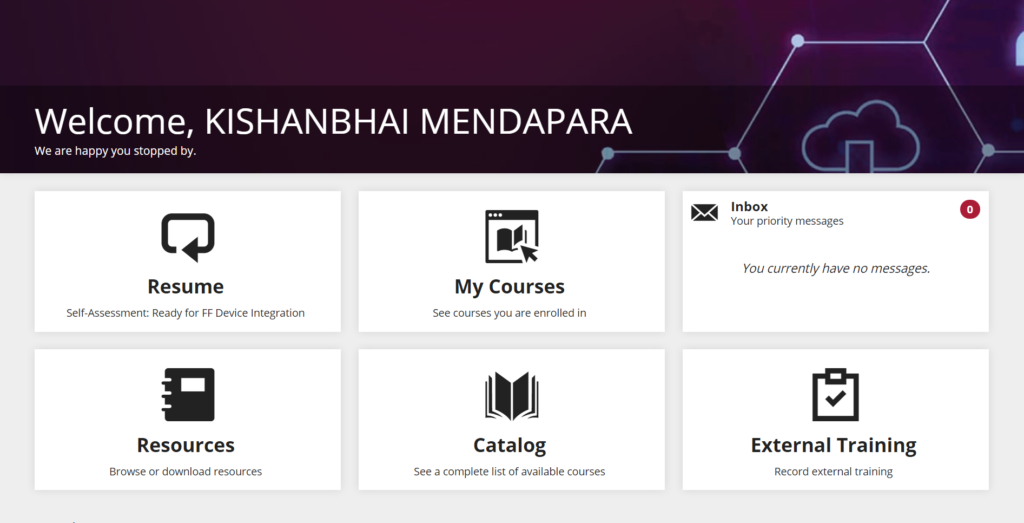 ---
Now you will finally click on my course button it will take you to your course and then the enrolls button is shown in green color.
---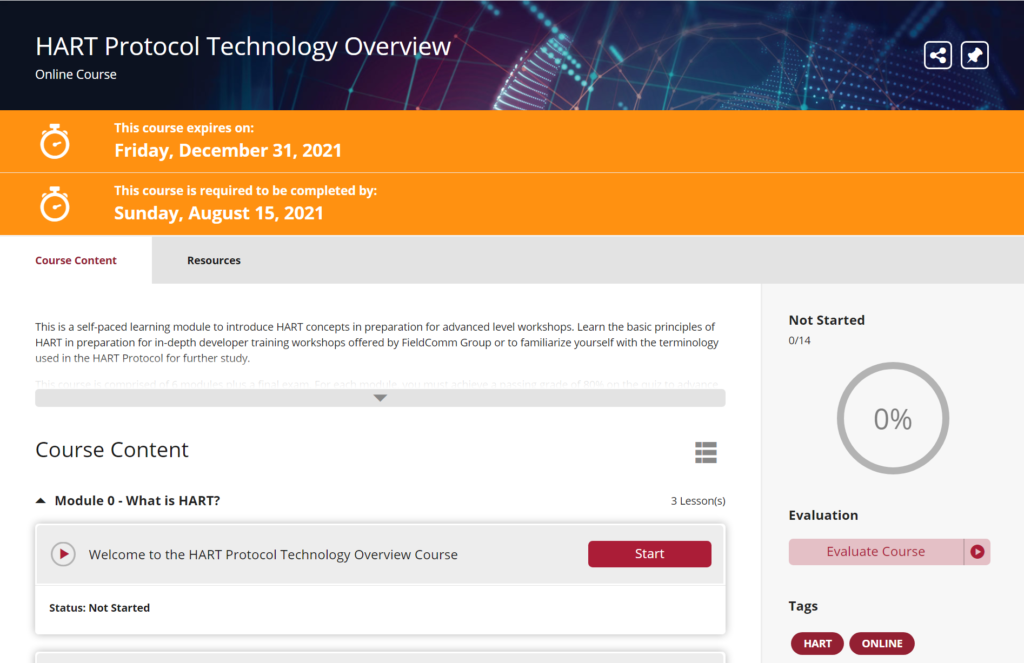 ---
Now it is your course dashboard and now you can click the start button to start the course.
After the complications of all modules, you will find your certificate download link on this page. complete all the modules and you can gain more knowledge about HART.
---
---
And if you want to learn about the basics of HART then check out my old post on HART communication protocol.
---
---
EndNote: –
After enrollment, you can only access the course for one month so you should complete and generate a certificate within one month, this course is also free for a limited amount of time so grab the course as soon as possible.
And your provided name during registration is reflected on your certificate so make sure your spelling and name are correct.
---
---
---