Introduction: –
HMI stands for Human Machine Interface. In this post, you can find out all about What is HMI | Vendors of HMI.
HMI provides a platform for humans to interact or communicate with machines, systems, and other devices. HMI is also Known by different names as given below.
Operator Panel
Operator Interface
Graphical user Interface
Man, Machine Interface
Local Operator Interface
HMIs come in many types from built-in displays to computer monitors, to tablets and smartphones but the purposes of all the HMIs are the same to display Process status.
---
What is HMI (Human Machine Interface) and how does it work?
HMI provides a visual representation of process parameters and the status of processes. By appropriate communication method HMI will directly communicate with PLC take information from PLC and display it on screen as per operator design.
HMI is doing two jobs
first read data from a tag from PLC and display on screen as per the tag binding will provide visual elements
get feedback from users and write values to controller tags that are assigned to visual elements.
---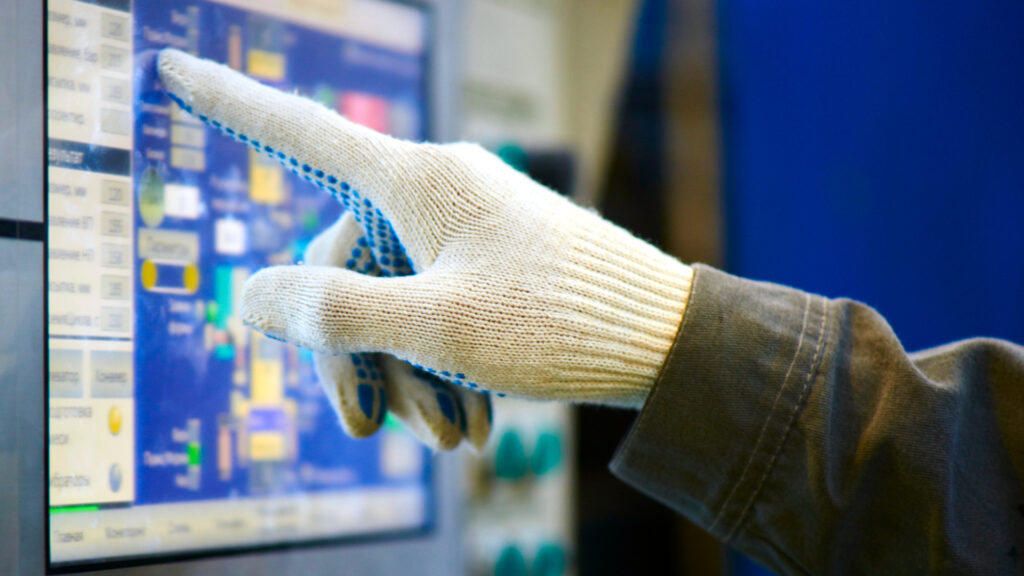 ---
---
What does HMI do?
Visualize Process Data
Display Trends
Show Alarms and notifications
Display Process Statues
Monitor Tags
Integration of Recipe
And More
---
---
Which Industry is using HMI?
Almost all industries are using HMI for the supervision and operation of industrial processes and machines in reliable ways.
Oil and Gas
Pulp and Paper
Steel and Metal
Chemical and Fertilizers
Energy
Food and Beverage
Transportation
Mining
Manufacturing
---
Standardization for Developing HMI: –
Because of many vendors in automation. All are making different HMI graphics for designing HMI screens.
Because of this, there is a stronger need to set protocols for making HMI more usable and more operator-friendly.
That's why the ISA101 protocol sets standards for HMI screen design. Another name for ISA standard HMI is High-Performance HMI.
---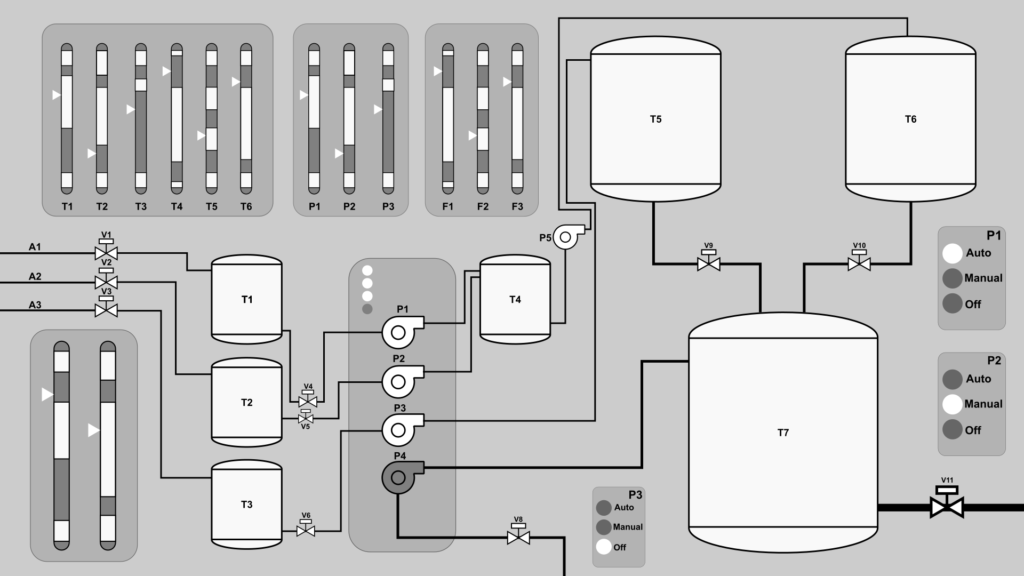 ---
For more information about High-performance HMI, you can also check our post on how to upgrade your standard HMI to High-Performance HMI for High Operator Effectiveness.
---
---
Importance of HMI: –
For smooth operation of plant and process operator, it needs to continuously interact with them and by using HMI it will become easier for the operator.
Modern HMI contains a fully functional and operational overview of plants for better control.
---
Without HMI operators cannot handle plant processes and plant machinery more efficiently and quickly as per the requirements.
And without HMI we can't think about Modern industries. We rank the importance of HMI (Human Machine Interface) on the Priority level in industrial automation.
---
Top Vendors of HMI (Human Machine Interface): –
There are multiple vendors available for providing Hardware as well as HMI design software. HMI Screen Providers also provide HMI Design Software.
---
| | |
| --- | --- |
| 1 | Wincc by SIEMENS |
| 2 | Allan Bradley |
| 3 | WEINTEK |
| 4 | Pro-Face |
| 5 | DELTA |
| 6 | INVT |
| 7 | WECON |
| 8 | Schneider |
| 9 | Maple Systems |
| 10 | Mitsubishi |
| 11 | Omron |
Top HMI vendors
---
EndNote: –
HMI is the backbone of any industry. Without HMI you can't interact with the Machines or process properly.
Growth In industrial automation increases the usability performance of HMI and makes it more operator-friendly.
And in Industry 4.0 HMI is remote access from anywhere in the world without any problems.
---
---
Go Green, Grow Green Campaign-WOIN
For environmental saving, we have started The Go Green, Grow Green Campaign.
In this Campaign, we make posts related to environmental awareness, the Impacts of global warming, and sustainability.
And we also try to explain how automation can help to reduce greenhouse gas emissions. Take the pledge to save the environment because it is the reason for our existence.
---
---
---