Siemens TIA Portal V18 is Here. in this post, I will show you How to Download Siemens TIA Portal 18 for FREE.
TIA Portal is a complete software package provided by Siemens that completes all your automation needs from OT to IT. Siemens provides a 21-day trial version of this software for free.
TIA (Totally Integrated Automation Portal) is a dedicated software solution provided by siemens for configuring and programming SIMATIC PLCs and other Siemens products like HMI, Motor Drive, SCADA, etc.
What's New in TIA Portal V18?
TIA Portal V18 comes with a lot of new interesting features over TIA Portal V17 and older versions.
You can find a brief explanation about what are the new features in TIA Portal V18 in the file below.
---
Introduction
Siemens is a leading industrial automation provider in the world. SIMATIC PLCs is the most popular PLC series in industrial automation.
TIA Portal is a software solution for all-in-one industrial automation made by Siemens company.
Because of the popularity of Siemens in industrial automation, you will find that most industries in the world use Siemens products for automation. As a fresher or professional person learning Siemens TIA Portal gives you a huge advantage.
As a new engineer, I want to find a way to learn the TIA portal for free. After getting some research and time spent, I can find how to download the trial version of the TIA portal software for free.
You need to just follow the steps below but make sure your system has this minimum specification.
---
Minimum System Requirements for Siemens TIA Portal Software
---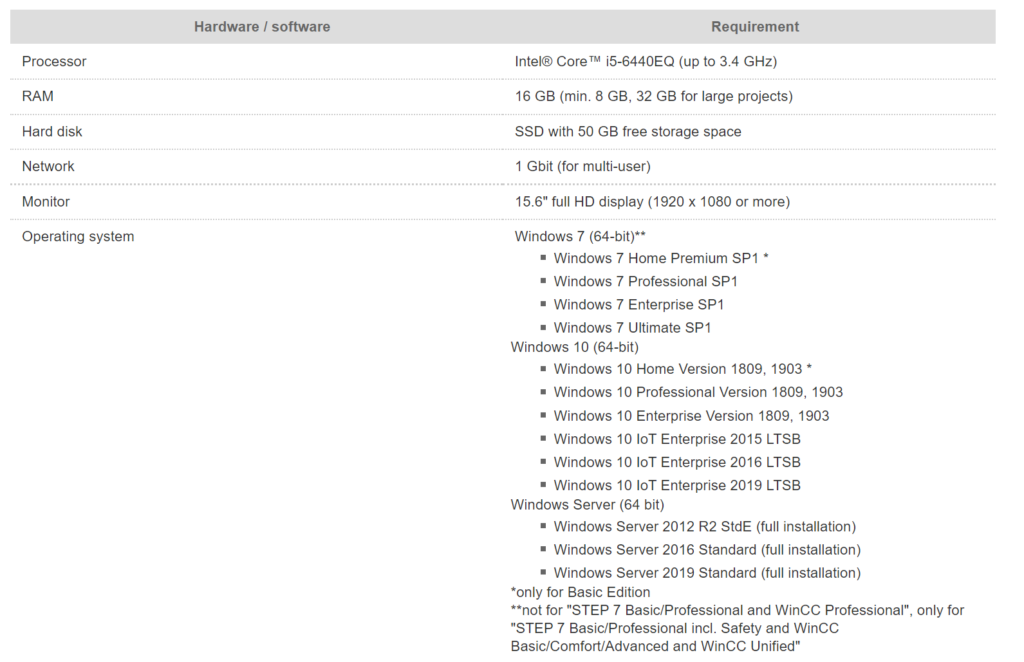 ---
---
If you don't have an SSD, it's ok but you should have around 50GB of free space in your hard drive.
You may face lagging issues when you use your hard drive but it's okay if you have more RAM and a powerful processor.
---
All About TIA (Totally Integrated Automation) Portal
TIA portal comes with modular packages according to requirements modules will be added in the TIA portal.
TIA portal can integrate much software into one package. This is the list of all software you integrate and run on the TIA portal software solution.
---
Software that you will be able to integrate with TIA Portal: –
STEP 7 / S7-PLCSIM
STEP 7 Safety
SIMATIC WinCC
SINAMICS Start drive
SIMATIC S7-PLCSIM Advanced
Energy Suite
SIMATIC Visualization Architect
SIMOCODE ES
SIRIUS Soft Starter ES
SIMOTION SCOUT TIA
Siemens TIA Portal v18 comes with new updates and features over v17. We aim to download and use the TIA portal for free in the trial version.
---
TIA Portal License Prices
| Software | Price |
| --- | --- |
| Step 7/Basic | 350$ |
| Step 7/Professional | 2230$ |
| WinCC/Basic | 115$ |
| WinCC/Comfort | 830$ |
| WinCC/Advance | 2160$ |
| WinCC/Professional | 2355$ (512 Tag) |
The price shown above is only for a single-user License Key
---
How to Download Siemens TIA Portal 18 for FREE
I will show you step by step how to download Siemens TIA Portal V18 for learning. You have 21 days to use the TIA Portal freely and after 21day you find some restrictions from the software side. But you can use the TIA portal any time you want.
---
Steps to Download TIA Portal V18 for FREE
1. Create a new account on the Siemens portal
---
To create a new account please click on the create account button given below and you will be redirected to the Siemens website for creating a new account you have to fill in all details in this form.
---
---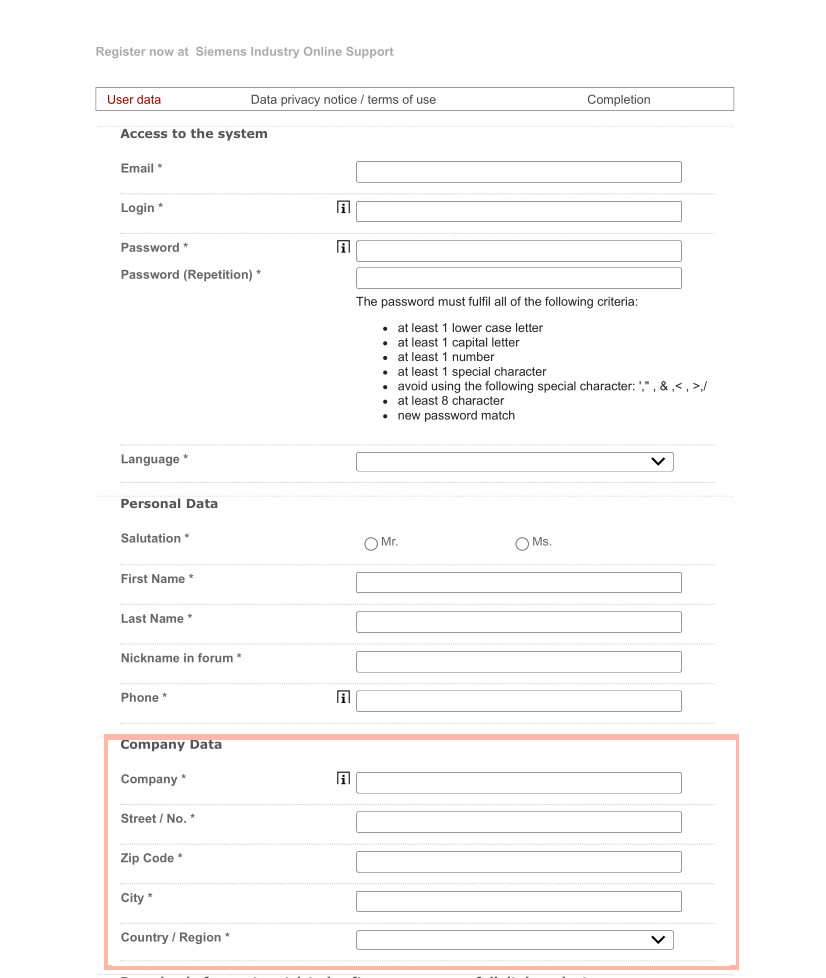 ---
If you are a student then you will fill in your college or university name instead of the company data section given in the form.
---
2. Download the link
After successfully registering on the Siemens website now you will start to process the download installation files 📂 by clicking on this Download button.
You have to scroll down and reach the spot that looks like the image shown below.
---
---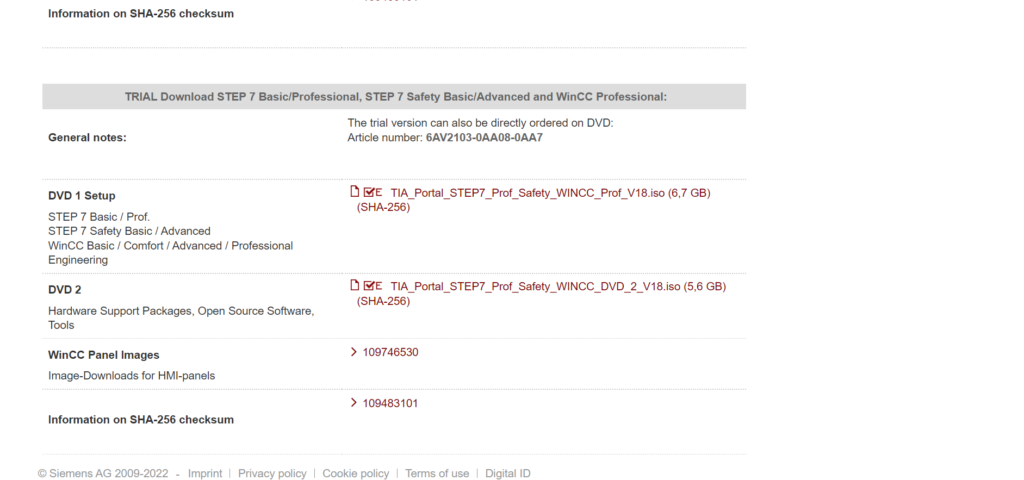 ---
After reaching this part of the page you have to download the DVD 1 setup file and you have to download the checksum file as per the DVD 1 file name.
The condition of the download is you have to log into your registered account on Siemens's website.
And you have to take care that all these files will be downloaded from the same folder on your computer.
You can download DVD 2 and DVD 3 files for adding more features to TIA portal Software but take care of one thing you have to download the checksum file same as the .iso file name and all files must be in the same folder as provided below.
---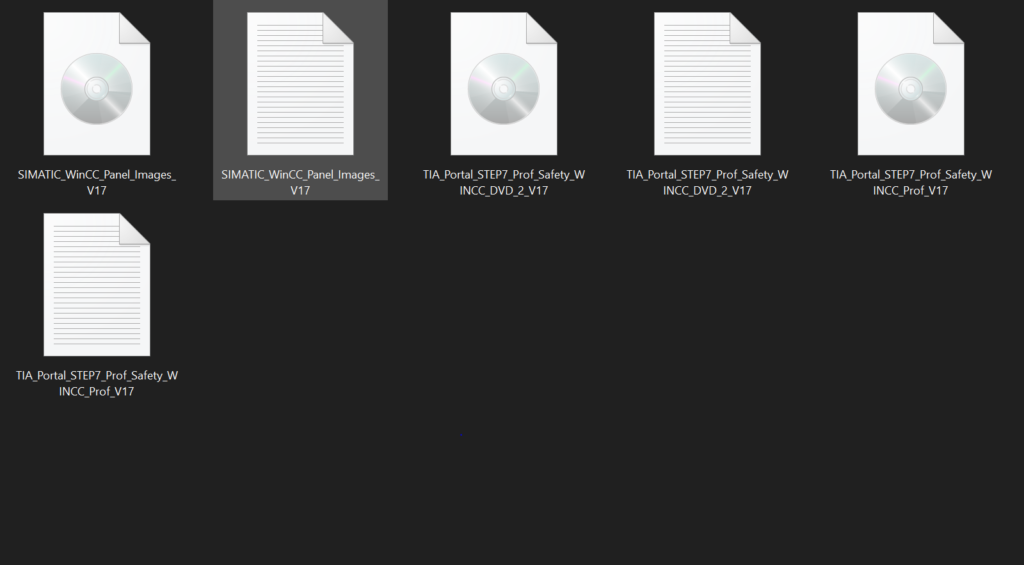 ---
After downloading the DVD 1 setup file along with the checksum file as per the DVD 1 setup file name. you have to click on .iso available in your download folder.
---
After the installation error will flash about the license key is not found but another option is also appearing Run-in trial Mode click on this option and you are good to go. and if you have any problem then feel free to comment below.
You can follow the below video for the downloading process.
---
TIA Portal Cloud
You can also access free basic engineering tools on the TIA portal cloud if it is available in your country or region. so, you can access your TIA portal from any device.
---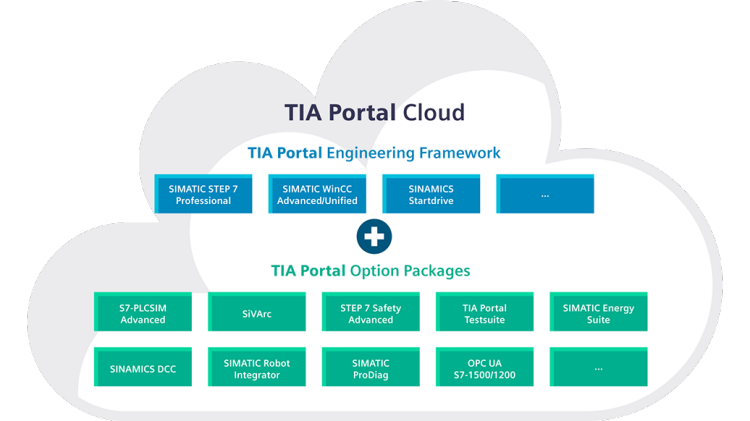 ---
---
Learn TIA Portal
If you want to learn about the Siemens TIA portal for free then please check out my article on this topic. in this article, I share the best resources to learn about the TIA portal. You only have to click on this button.
---
---
EndNote: –
In conclusion, I will give you advice to learn automation-related software as much as you can like the TIA portal and Studio 5000 designer.
This post is regularly updated whenever I find new resources. So, stay creative and take care of your surrounding environment.
I hope you like this post. You may also like my other post on Basic of HART communication protocol used in the industry.
---
---
---