Introduction
A Hazardous Area Classification is defined as an area or an atmosphere that contains or may have sufficient quantities of flammable or explosive gases, dust, or vapors.
In such an atmosphere a fire or explosion is possible when the three basic conditions of the fire triangle are met.
---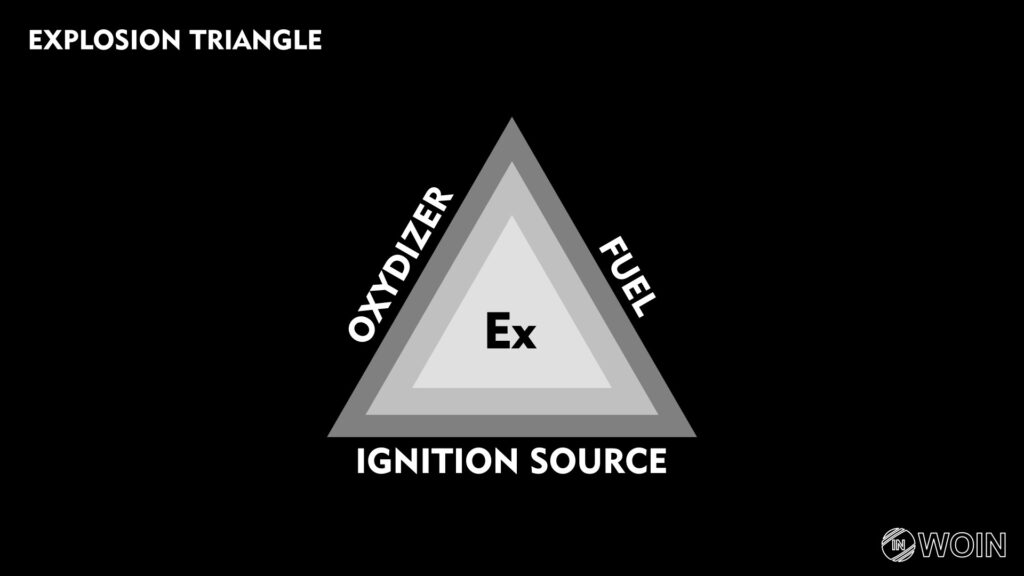 ---
Area classification is the method of analyzing and classifying environments where explosions can occur due to explosive gases.
The main purpose is to facilitate the correct selection and installation of equipment that is safely used in this environment, taking into account the properties of the flammable substances present.
Class and Division System in Hazardous Area Classification
The Class and Division system is used in the United States and Canada while the rest of the world uses the Zone system
Hazardous areas are divided into zones as follows, based on an assessment of the frequency and duration of explosive gas atmospheres:
First – Zone 0: An area in which an explosive gas atmosphere is present continuously or for long periods. i.e. Explosive atmosphere for more than 1000 hours/year.
Second – Zone 1: An area where an explosive gas atmosphere is likely to occur in normal operation. i.e. Explosive atmosphere for more than 10 hours/year, but less than 1000 hours/year
Third – Zone 2: An area in which an explosive gas atmosphere is not likely to occur in normal operation and, if it occurs, will only exist for a short time.
i.e. Explosive atmosphere for less than 10 hours/year, but still sufficiently likely to require controls over ignition sources.
Comparison of Zones and Divisions

A Hazardous Area classification is based on groups
There are 3 main groups as per ATEX and IECEx standards. Group I, Group II, and Group III. Group, I am used for mine only. Group II is used for all other areas where gases are present, and Group III for dust which can create an explosion.
These groups are subdivided into IIA, IIB, IIC, and IIIA, IIIB, and IIIC. These groups are divided based on the basis of the minimum energy they require for combustion or ignition.
I: 200 uJ or more.
IIA: 180 uJ or more
IIB: 60 uJ to 180 uJ
IIC: 20uJ to 60 uJ
The following are examples of gases or soy materials under different groups
I: Methane
IIA: Propane
IIB: Ethylene
IIC: Hydrogen
IIIA: Fibers
IIIB: Nonconductive dust
IIIC: Metal dust
Once the facility's hazardous areas have been classified, the rest are defined as non-hazardous areas and are sometimes referred to as "safe areas."
As you can see from the above information Group IIC is the most superior Explosion group and we can use IIC-classified electrical apparatus for IIA and IIB applications.
The investigation of the extent and classification of hazardous areas includes the following due consideration:
Flammable substances that may be present.
Physical properties and properties of flammable materials.
Potential causes of emission and how they form an explosive atmosphere.
Existing operating temperature and pressure.
Existence, degree, and availability of ventilation (forced and natural).
Ignition sources may be any of the following
Flames from any burning material
Direct-fired heaters and process heating
Use of matches etc
Flames due to cutting and welding
Hot surfaces due to process material
Heated process vessels such as dryers and furnaces
Space heating equipment
Mechanical rotating or moving machinery
Electrical equipment and lights
Friction heating or sparks
Sparks from electrical connections or equipment
Electrostatic discharge sparks
Lightning strikes due to natural reasons
Sparks due to vehicle or hot surface in the vehicle
Special devices are designed with special functionalities for different zones. The source of ignition must be effectively controlled in all hazardous areas through a combination of design tools and work systems.
---
---
| | | |
| --- | --- | --- |
| Zone 0 | Zone 1 | Zone 2 |
| Ex ia intrinsically safe | Ex d – Flameproof enclosure | Any Device |
| Ex s – Special protection if specifically certified for Zone 0 | Ex p – Pressurised | |
| | Ex q – Powder filling | |
| | Ex o – Oil immersion | |
| | Ex e – Increased safety | |
| | Ex ib – Intrinsic safety | |
| | Ex m – Encapsulation | |
| | Ex s – Special protection if specifically certified for Zone 1 | |

Preferable Protection Type in Different Hazardous Areas
---
Usage of electrical equipment and equipment classified in the zone in which they are located. New machinery and equipment should be selected as well. Grounding all systems/devices.
Removal of surfaces above the self-ignition temperature of flammable materials during handling/storage. Providing lightning protection.
The correct choice of vehicle/engine is required to work in a demarcated area. The right choice of equipment to avoid high-intensity electromagnetic sources.
Limiting power consumption of fiber optic systems, avoiding high-intensity lasers or infrared sources. No smoking/match / lighter use.
Management of normal vehicle use. Management of activities to create temporary hazard areas. Loading and unloading tankers.
Management of maintenance work that can cause sparks / hot surfaces / open flames with a work permit system.
Precautionary measures to control the risk of pyrophoric deposits normally associated with the formation of iron sulfide in process equipment.
Resources
Along with information from the article, I want to share with you free knowledge resources on functional safety that are provided by one of the popular companies in industrial automation Pepperl and Fuchs.
---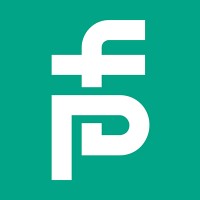 Free Resources on Explosion Protection
---
EndNote
I hope this information and resources help you in your career and I continually make an effort to provide the best resources and information related to Industrial Automation and Instrumentation.
If you like this post, you can also like my previous article on Orifice flow meter | Different types of Orifice plates and their use.
---
---
And you can also follow our LinkedIn group which is specially made for sharing information related to Industrial Automation and Instrumentation.
---