In this article, I will show you how Temperature measurement without Thermowell is possible and what benefit you get.
Introduction
So, as you know when you have to measure temperature in any system you must require a thermowell to isolate process media and Sensor for Protection.
But the selection of thermowell is very important and there are many issues are will be associated with thermowell.
Whenever you have to measure the temperature in any pipeline you have to install a thermowell you must have to calculate the thermowell wake frequency calculation.
Rosemount X well Technology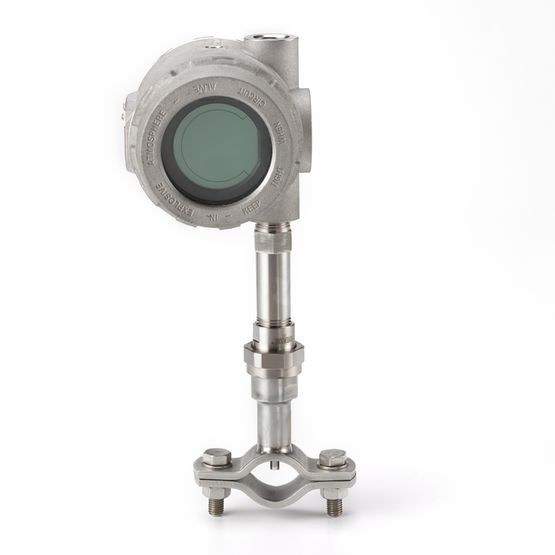 Working Principle
This Rosemont X well technology works on the thermal conductivity principle for measuring temperature.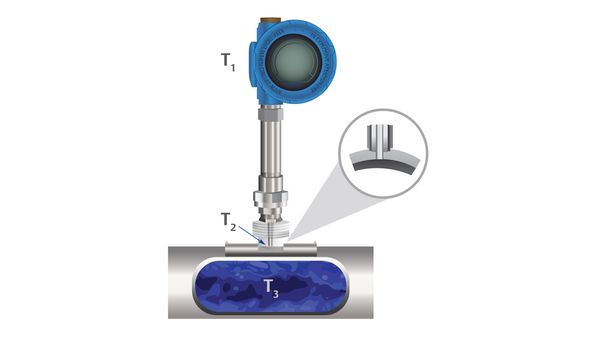 Rosemount X-well Technology measures the ambient (T1) and pipe surface (T2) temperatures to calculate process temperature (T3) via a thermal conductivity algorithm. This calculation takes into account the thermal conductive properties of the assembly and pipe for reliable and accurate process temperature measurements, similar to the accuracy of traditional thermowell.
For more information, you can watch the video below by Emerson that explains the advantages of this technology.
Advantage of X well technology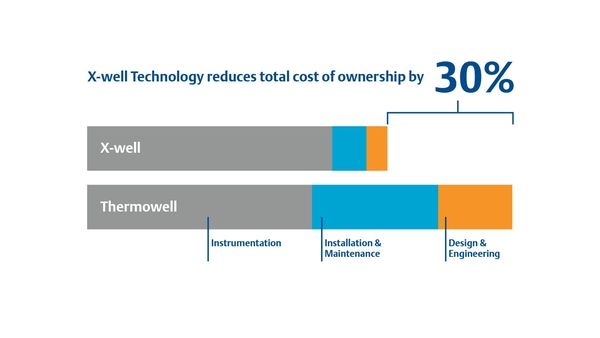 • Add temperature points without having to shut down the process
• Eliminate potential leak points
• Prevent unexpected process releases
• Avoid concerns about process compatibility
• Forgo the need to perform wake frequency calculations
• Decrease time needed for material compatibility selection
• Eliminate complex decision-making required to determine the location, style, and insertion depth of thermowell
• Avoid cutting and welding with easy install application, which allows for up to 70% faster commissioning
• Eliminate outside contractor and design expenses, saving up to 30% per temperature point
• Standardize and reduce inventory by eliminating the need for multiple thermowell and sensor configurations
• Remove the need for exotic materials for construction
• Reduce maintenance without the need for thermowell inspection
• Prevent a stall or slowdown in start-ups when last minutes changes occur late in the project
• Avoid issues obtaining measurements on pipes with heavy slurry, high-velocity flow, caustic materials, or small line sizes
• Introduce new temperature points where previously not possible, such as extreme applications or process conditions, at any time
• Retrofit or move your temperature measurement without an issue
Disadvantages of X well Technology
• It may not be used in Tanks and Vessels
• if the instrument is mounted on the field, then Proper sensor element isolation is required specifically in the rainy season.
If you want to know more about this technology then please visit Emerson's product page using the button below.
EndNote
I hope these resources and Knowledge will become helpful to you in the future. And I continue to make this type of resource and knowledge-sharing posts on my website.
If you have any suggestions then feel free to ask in the comments and through email id, if you want to write an article on the website, please contact us by this mail id: [email protected]
If you like this article, you can also like my previous article on Instrumentation Index and free template
---
---
And you can also follow our LinkedIn group which is specially made for sharing information related to Industrial Automation and Instrumentation.
---