Temperature Measurement is very important in Industry. In this post, I will give you knowledge about Temperature Gauge | A Complete Selection Guide.
A temperature Gauge is a Mechanical device made for Measuring Temperature. Temperature Gauges are the most common gauges used in Industry after Pressure Gauges.
---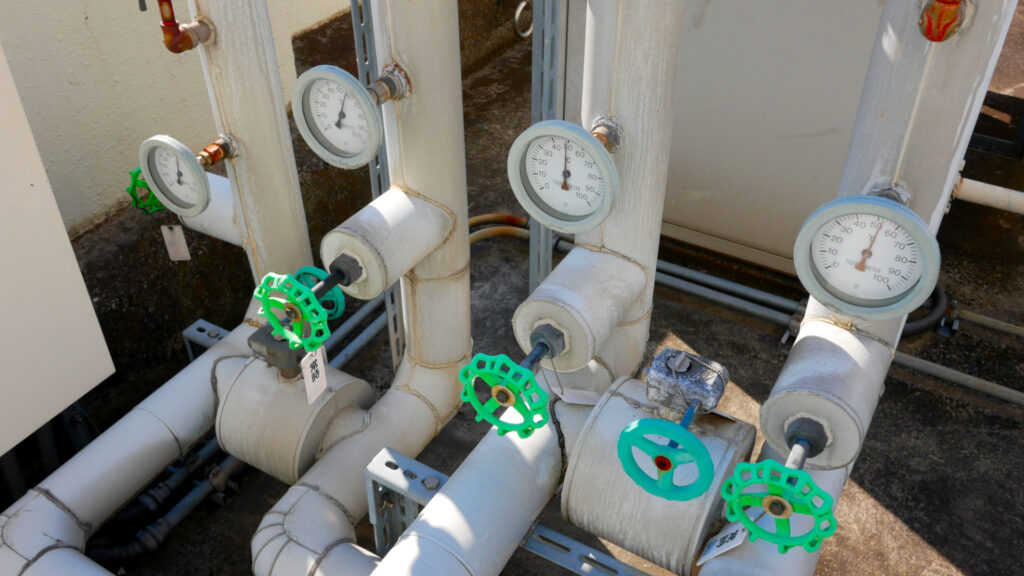 ---
Types of Temperature Gauge
There are generally two types of Temperature Gauges available on the market.
Bimetallic Type
Explanation Type
Expansion Type TG is divided into different categories as given below.
Liquid Filled
Gas Filled
Liquid + Vapor
If you want to know the working principles of those gauges, I recommend you to watch this video.
WIKA has been a renowned partner and competent specialist for any task in the field of measurement technology.
WIKA made this animated video to give visual knowledge regarding different types of Temperature gauges.
I would like to thank the WIKA group for providing this type of amazing content on Industrial Measurement
---
---
2. Mounting Type
According to Mounting Type, there are Three types of Temperature gauges available in the market.
Front Mounted
Back Mounted
Hybrid Mounted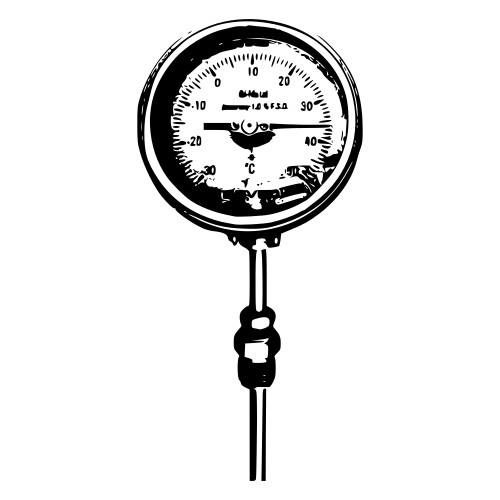 Selection Process of Temperature Gauge
Right Selection of Temperature Gauge is Very Important In this article I will share with your general steps that need to consider for the election of a Temperature Gauge.
Step 1 – Temperature Range
Whenever we have to select the temperature gauge first, we have to look at what temperature range we have to measure.
Typical Measurement Range
Bimetallic – [-70 to 600 degC]
Expansion Type – [-200 to 700 degC]
But mostly Expansion type Temperature gauge is selected for Negative Temperature Measurement.
Step 2 – Mounting Location
After the Temperature range, another consideration is the Mounting Location.
If the location is not directly accessible by the user, then we choose Expansion type Temperature Gauge. Because Expansion Type TG is also available in Capillary type Extension tubes.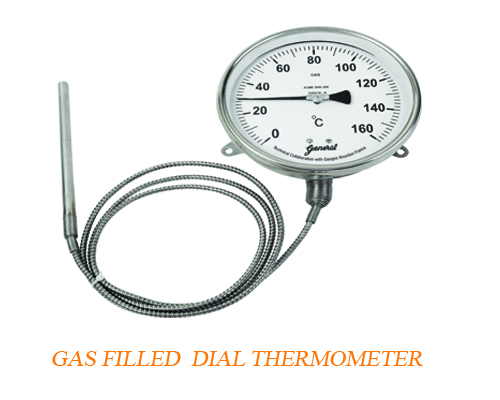 Bi-metallic type temperature gauges only come in the direct mounting type option.
Step 3 – Response Rate
After the selection of the Mounting Type, we now have to consider the response rate.
Bimetallic type Temperature Gauges have a slow response rate compared to Explanation type Temperature Gauges.
Step 4 – Stability and Repeatability
When we need to consider stability and repeatability of the measurements Bi-Metallic type TG takes it as a Priority.
Because The output of the Expansion type TG is dependent on Ambient temperature.
When the ambient temperature changes along with the output of expansion type TG it also changes.
Step 5 – Cost
Cost is another last factor that we need to consider. Because Bi-metallic type temperature gauges are cheaper than Expansion type temperature gauges.
EndNote: –
I think now you should have a better idea about Temperature Gauges. if then share with your network and friends.
For Temperature Measurement Thermowell is a very important element. In my upcoming article, I will explain Thermowell and its selection process.
You should also check out my previous article on Electrical Panel and Common components that are used in Electrical Panel.