In this article, we learn about which are the standards that are set's the guidelines for Pressure-Reliving Devices.
What is Safety Valve?
The safety valve is used as a layer of protection (Failsafe) and used to prevent overpressure in the system without providing any energy for operation.
In industry generally, two terms are used interchangeably one is a pressure safety valve and the other is a pressure relief valve.
As per API 521, the definitions are under
Relief Valve: Spring-loaded pressure-relief valve actuated by the static pressure upstream of the valve, due to which the valve normally opens in proportion to the pressure increase over the opening pressure
A relief valve is normally used with incompressible fluids.
Pressure Relief valve: Valve designed to open and relieve excess pressure and to re-close and prevent the further flow of fluid after normal conditions have been restored In ISO 4126-1, this is termed a safety valve.
Safety relief valve: Spring-loaded pressure-relief valve that can be used as either a safety valve or a relief valve depending on the application
Safety valve: Spring-loaded pressure-relief valve actuated by the static pressure upstream of the valve and characterized by rapid opening or pop action
A safety valve is normally used with compressible fluids.
If you are an instrument engineer and wondering if it is just a mechanical valve where there is no electrical connection why do we need to learn about it?
My short answer is a safety valve, it is not just a normal valve but it has a very critical function when plant control and ESD systems fail.
The safety valve is the only last layer of protection from any big hazard due to overpressure.
Because of the criticality of this valve right safety valve selection is become very important and that's why I wrote this article.
Standards in Safety Valve
| | | |
| --- | --- | --- |
| Sr No | Standard | Purpose |
| 1 | API 2000 | LOW PRESSURE |
| 2 | API 521 | PROCESS STUDY |
| 3 | API 520 PART 1 | SIZING AND SELECTION |
| 4 | API 520 PART 2 | INSTALLATION RECOMMENDATION |
| 5 | API 526 | PURCHASE DETAILS |
| 6 | API 527 | SEAT TIGHTNESS |
| 7 | API RP 576 | inspection of pressure relief devices |
Standards in Safety Valve
These standards aim to prevent dangerous overpressure situations, which can lead to equipment failure, injury, and even loss of life.
1. API 2000
If equipment has MAWP less than 15Psig almost equal to or below atmospheric pressure API 2000 Std follows.
Basically, this standard is used for low-pressure applications like above-ground or below-ground storage tanks or any close equipment.
This standard does not apply to external floating-roof tanks.
When any system has MAWP greater than 15psig then you have to follow this below standard for specific purposes.
2. API 521
This standard becomes helpful during the design stage when you find information about the Design pressure reliving system and over-protection philosophy.
This standard is applicable to pressure-relieving and vapor-depressuring systems. Although intended for use primarily in oil refineries, it is also applicable to petrochemical facilities, gas plants, liquefied natural gas (LNG) facilities, and oil and gas production facilities.
3. API 520-Part 1
This standard applies to the sizing and selection of pressure-relief devices (PRDs) used in refineries, chemical facilities, and related industries for equipment that has a maximum allowable working pressure (MAWP) of 15 psig (103 kPag) or greater.
4. API 520-Part 2
API 520 Part 2 defines installation guidelines for pressure relief valves in industry, especially in the oil and gas sector.
5. API 526
This standard is a purchase specification for flanged steel pressure-relief valves. Basic requirements are given for direct spring-loaded pressure-relief valves and pilot-operated pressure-relief valves as follows:
— orifice designation and area;
— valve size and pressure rating, inlet and outlet;
— materials;
— pressure-temperature limits;
— center-to-face dimensions, inlet, and outlet.
6. API 527
This standard describes methods of determining the seat tightness of metal- and soft-seated pressure relief valves, including those of conventional, bellows, and pilot-operated designs.
Resources
I recommend this amazing informative video from my friend Asad shaikh about Relief valve standards.
And recently, I also found this one guide on pressure relief valves by Emerson
---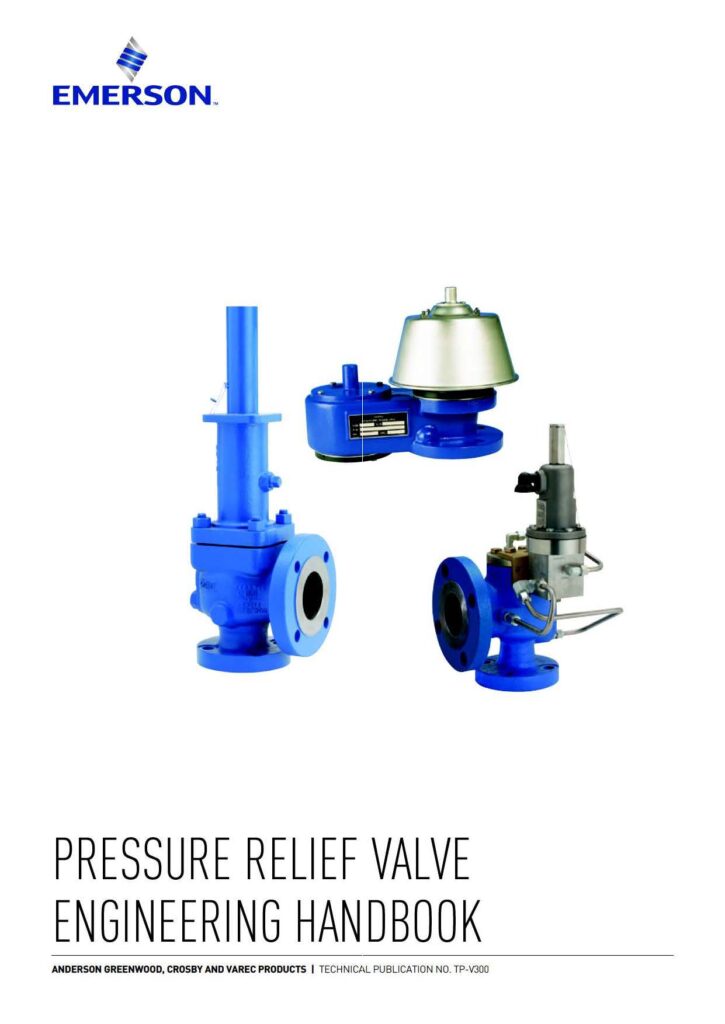 Pressure Relief Valve Engineering Handbook
---
EndNote
I hope these resources and Knowledge will become helpful to you in the future. And I continue to make this type of resource and knowledge-sharing posts on my website.
If you have any suggestions then feel free to ask in the comments and through email id, if you want to write an article on the website, please contact us by this mail id: [email protected]
If you like this article, you can also like my previous article on top automation vendors in North America
---
---
And you can also follow our LinkedIn group which is specially made for sharing information related to Industrial Automation and Instrumentation.
---