When talking about SCADA software there is one name that is showing nowadays and is becoming more and more popular and it is Factory Studios by Tatsoft – Fastest Growing SCADA. so, in this post, we talk about Factory Studio by Tatsoft – Powerful and Affordable SCADA software.
---
Introduction of Factory Studio
Factory Studio SCADA is a cross-platform Powerful and affordable SCADA software made by Tatsoft.
That soft is also provides enterprise-level solutions like MES and Manufacturing Intelligence.
Factory Studio SCADA software is flexible and scalable software that fits according to customer needs and engineers change its architecture according to application.
---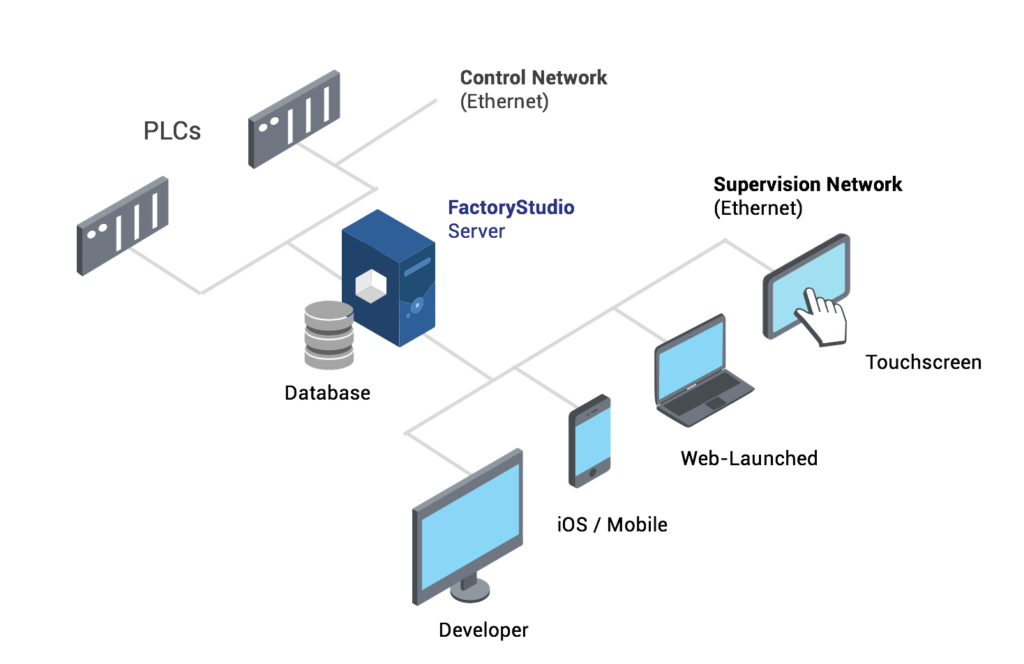 ---
Factory Studio comes with built-in Data Acquisition tools like OPC-UA that help to connect to any PLC brand available in the market.
This software also connects to the SQL database and converts all the SQL data into useful information by using a High-Performance HMI building tool.
---
Features of Factory Studio

Features of Factory Studio
---
Feature 1 | Unlimited Free Trial Version Available
That soft Provides a free unlimited trial version of Factory Studio. Because a free trial of the software is available it means if your student and beginners want to learn SCADA software then they can do it without paying any fees.
The trial version is not for limited days or hours but it is an unlimited free trial, which means you can restart your free trial every two hours.
In free trial mode ignition, the gateway will time out every two hours required to restart the trial which you can do an unlimited number of times.
---
---
Here is what you get in the free Trial Version: –
2 Hours of resettable runtime
Contains multiple demo projects to use / review / learn from
500 Communication points
Access to all the features in FactoryStudio 9.1 powered by FrameworX
Access to all our Standard communication protocols
MQTT Broker
OPC Server
Unlimited access to our online Docs
Unlimited access to our forum
---
---
---
Feature 2 | Free Training
That software not only provides free software access but also provides free basic training modules for learning Factory Studio.
The training site was recently launched so more staff will upload over time. That soft has launched two learning modules so far.
Factory Studio Fundamental
Factory Studio Advanced
---
---
Feature – 3 | Unlimited Licensing
This is the main key point for the affordability of this software. This software provider accesses all the features by paying a small amount.
---
:

Price Tabel:
| FrameworX Platform | FrameworX Unlimited | FactoryStudio | Edge HMI | Edge Gateway |
| --- | --- | --- | --- | --- |
| Price Range | $9,200 to $11,500 | $864 to $7,800 | $480 to $1,800 | $240 to $1,270 |
| With Redundancy Price Range | $13,800 to $17,250 | $1,800 to $11,700 | N/A | N/A |
| Annual Subscription | Starting at $6,440 | N/A | N/A | N/A |
| Any Client – .NET Smart Client, Web, HTML5, iOS | Unlimited | | | |
| Dashboard Display Builder | Unlimited | | | |
| I/O Points | Unlimited | | | |
| Any Standard Driver | Unlimited | | | |
| OPC UA Client / Server | Unlimited | | | |
| SQL Database | Unlimited | | | |
| SQL, NoSQL, Historian Connections | Unlimited | | | |
| 100s of Symbols | Unlimited | | | |
| MQTT Client / Broker | Unlimited | | | |
| SQL Data Hub | | | | |
| Report Designer | | | | |
| Dashboard Designer | | | | |
| C#, VB.NET, Python | | | Optional | Optional |
| HTML5 and Javascript | | | | |
| Alarms and Alerts | | | | |
| Trending | | | | |
| Plugins and Components | | | Optional | Optional |
| SMS & Alarm Notification | | | | |
| SDK Extensions/ Toolkits | | | Optional | Optional |
| Device Redundancy | | | Optional | |
| Server Redundancy | | | Optional | Optional |
| Modular Deployment | | | Optional | Optional |
| Audit Trail | | | Optional | Optional |
| Integrate External Controls | | | Optional | Optional |
| Store and Forward | | | | |
Prices table of Factory Studio
---
---
Feature – 4 | Cross-platform and Web-Based
Ignition is a cross-platform which means Ignition SCADA can run on major operating systems like Windows, Mac, and Linux.
---
Feature – 5 | Powerful Development of SCADA projects
Factory studio Provides all the development tools in its software package. Factory studio takes care of product version control automatically.
---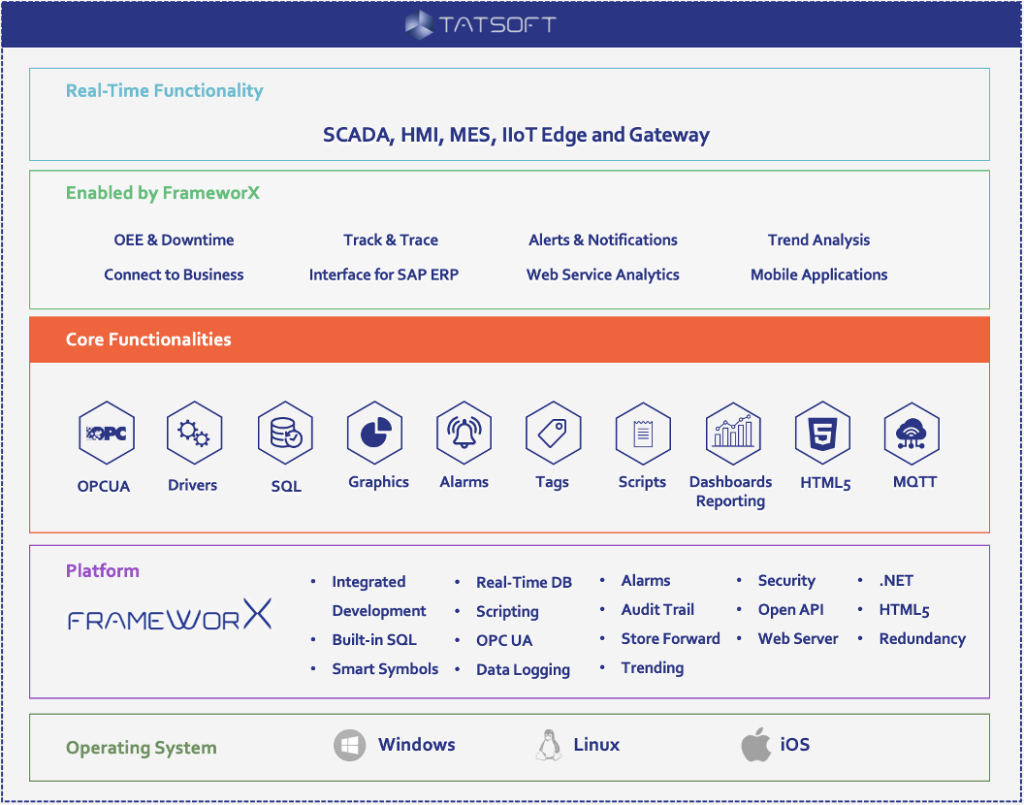 ---
Feature – 6 | Powerful HMI building
Factory studio offers powerful HMI building tools for building advanced HMI for your plant floor. You can deploy this HMI to any platform from Windows to Mac.
Real-time alarm monitoring by generating notifications to HMI, Email, and SMS.
---

As you can see from this image design software provides tools to design High-performance HMI as well as animated 3d Visuals HMI.
Designer software also provides a customer symbol library and also supports external vector images to design your custom plant HMI.
By using designer software, you can also make responsive HMI designs that are suitable for mobile applications.
---
Feature – 7 | List of Another feature
Alarm and Notification
Complete & Multi-Platform
Dashboard Builder
Built-In SQL
SQL Historian
Built-In Drivers
Intrinsically Secure
Audit Trail Anything
Symbols and Components
Robust and Fast
Scripting
Universal Connectivity
Affordable Unlimited
SCADA HMI I/O Pricing
Redundant if needed
---
---
Reason – 8 | Companies that use Factory Studio
---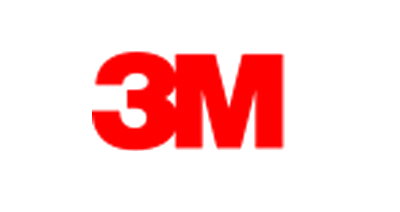 ---
Reason – 9 | Resources Provide
Inductive Automation provides the best and high-quality resources related to Ignition SCADA software and future Learning. Resources are provided in many ways.
Case Studies
Webinars
Videos
---
---
EndNote: –
I hope you will get all the information about Factory studio SCADA software. in my opinion, if you want powerful and affordable SCADA software for your application, I recommend Factory Studio by Tatsoft.
Also, check out my latest post on Best YouTube channels to learn about Automation and Instrumentation.
---
---