In this article, I will show you how you can download free sizing software and a free reference handbook on Control Valve by Fisher.
As you know the sizing of the Control Valve is very important and for this, you must have sizing software to do so.
In this article, I will share with you how you can download free sizing software for control valves by Fisher(Emerson).
As an instrument design engineer having knowledge of Control valve sizing gives you an advantage in your career. And I also share one of the ultimate handbooks for Safety valves.
Fisher Specification Manager Software
I will show you step by step process to download Fisher Specification Manager Software that is used for control valve sizing.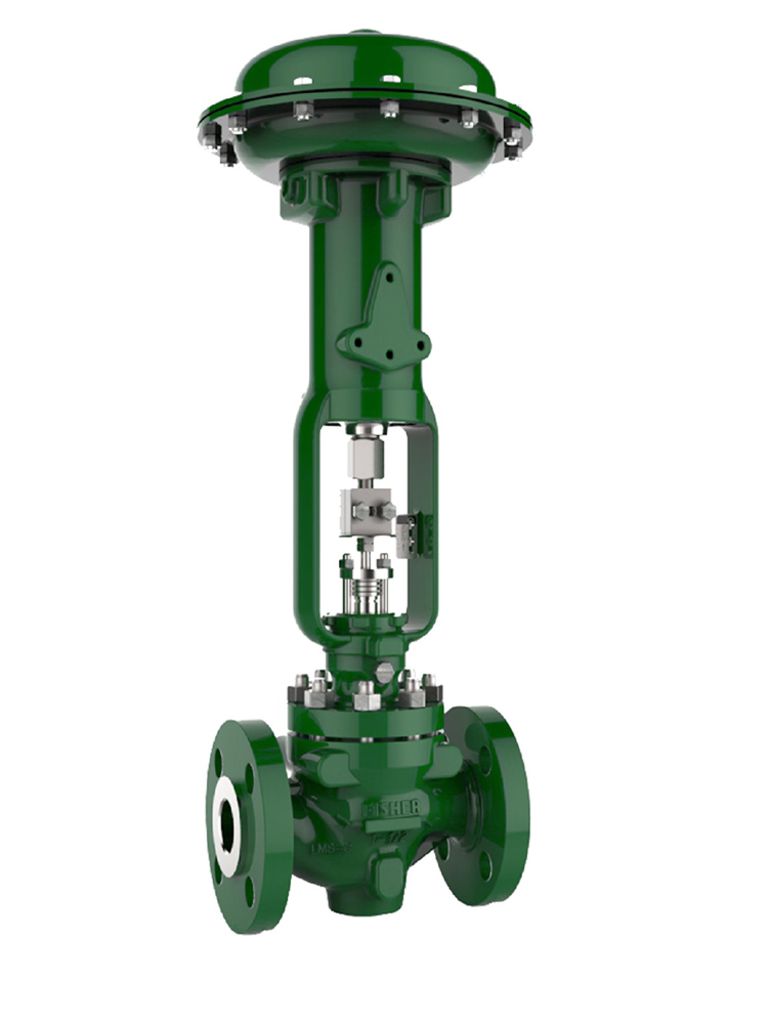 Step 1 | Website Visit
To download this software please click here or on the download button after that you will directly redirect to the download page.
Step 2 | Details filling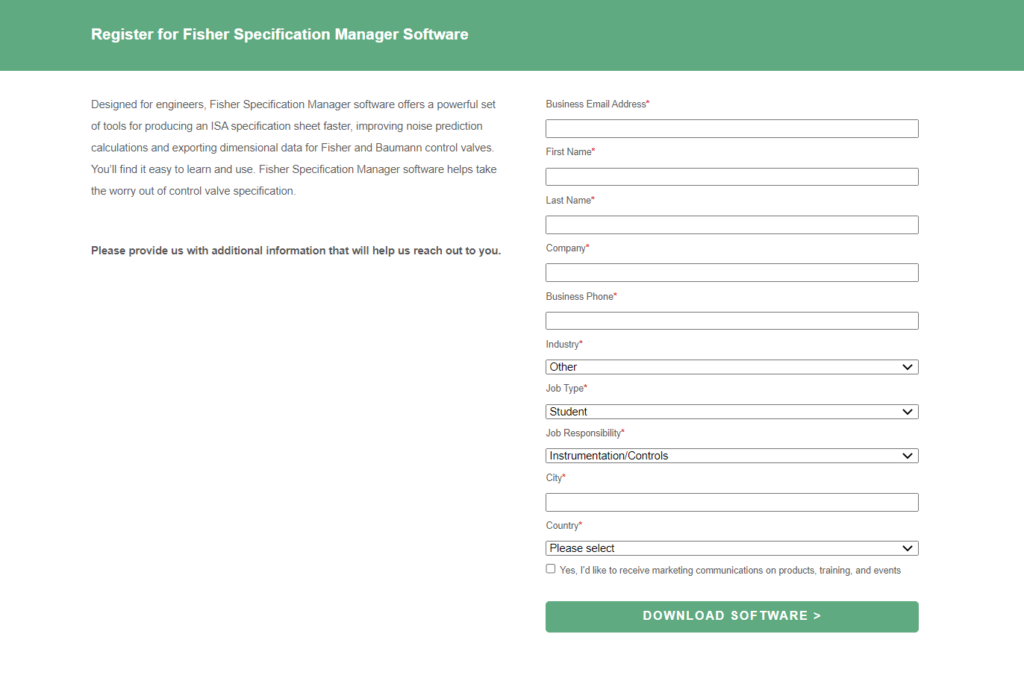 If you are working professional then you will smoothly fill out this form without any problems.
But I want to guide students or freshers if you didn't have business mail then you can use the college mail id or your faculty's/Professor's mail id after their permission.
And fill in other details as per the above image then you are good to go after this press the download button.
Resources
I found this interesting free Engineering book on Control Valve by Fisher(Emerson)Fifth Edition.
---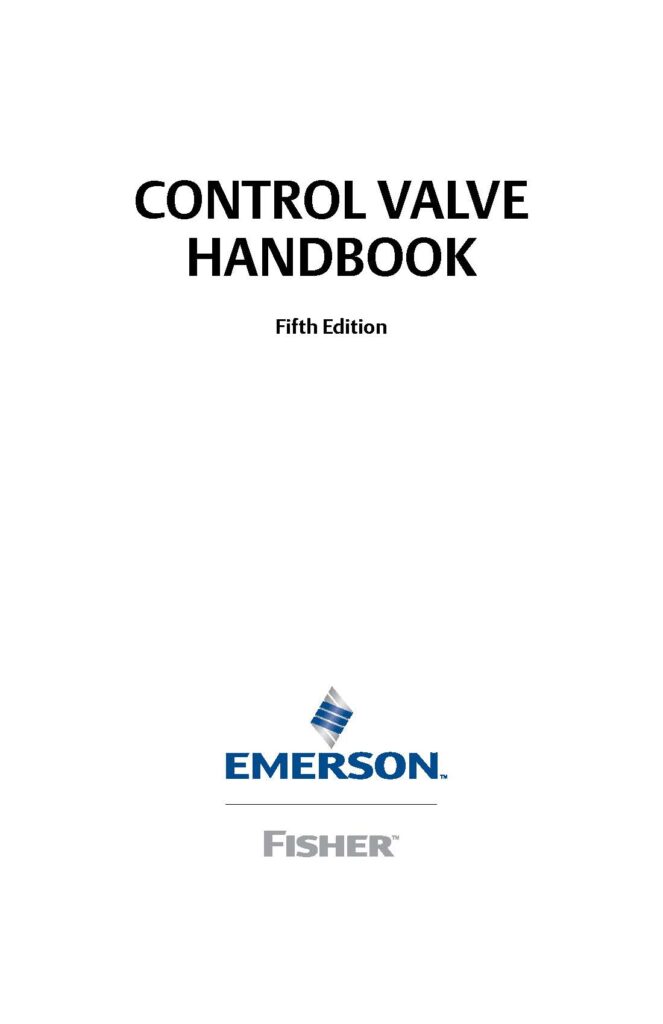 EndNote
I hope these resources and Knowledge will become helpful to you in the future. And I continue to make this type of resource and knowledge-sharing posts on my website.
If you have any suggestions then feel free to ask in the comments and through email id, if you want to write an article on the website, please contact us by this mail id: [email protected]
If you like this article, you can also like my previous article on Standards for Pressure-Reliving Devices.
---
---
And you can also follow our LinkedIn group which is specially made for sharing information related to Industrial Automation and Instrumentation.
---
---