Introduction: –
In this article, I will give you information about What is an Instrumentation Engineer and an instrumentation engineer do?
As an instrumentation and control engineer, I will try to solve all doubts and remove your confusion about this topic.
When you are talking about engineering you may guess these popular branches like Computer Engineering, Civil engineering, Mechanical Engineering, Chemical Engineering, Electronic and Communication Engineering, and Electrical Engineering.
But some other Engineering branches also exist like Instrumentation Engineering, Plastic Engineering, Petroleum Engineering, Environment Engineering, Rubber Engineering, and many more according to the university.
---
Classification of Industrial Automation
---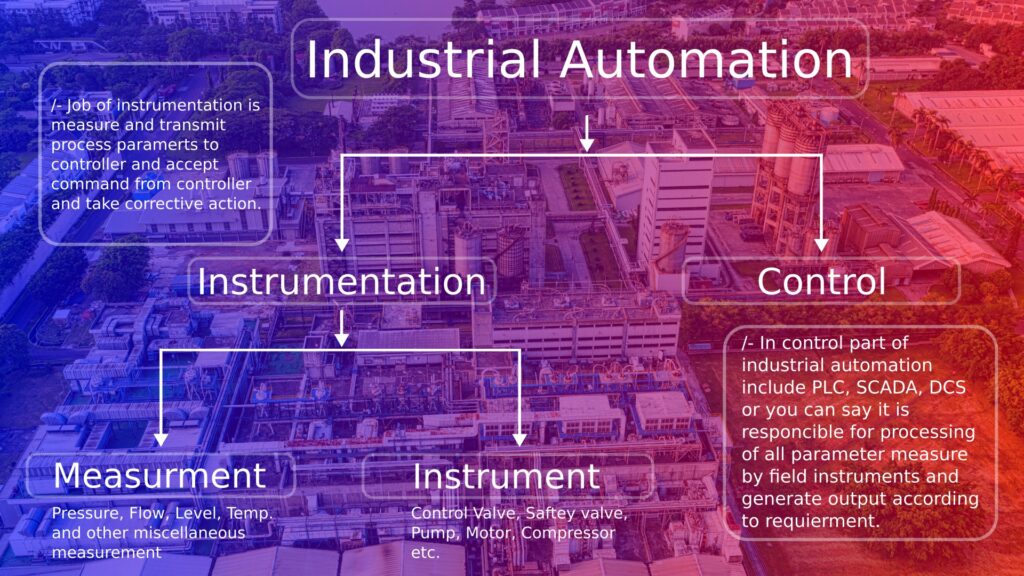 ---
What is Instrumentation Engineering?
A short and straight definition of instrumentation engineering is given below. It means that instrumentation engineering covers all measurement and control-related requirements.
---
Instrumentation Engineering is a Science of Measurement and Control
---
Instrumentation is all about the combination of these two worlds Measurement and Control. Instrument engineers learn this topic in depth.
Archiving Measurement and control takes Instrumentation Engineers to learn and use multidisciplinary knowledge like knowledge about Mechanical Engineering, Computer Engineering, Electrical Engineering, Communication Engineering many more according to requirements. Let's talk about measurement and control separately
---
What is Measurement?
Measurement is all about converting physical quantities and signals that humans can interact and interpret and use in other applications.
---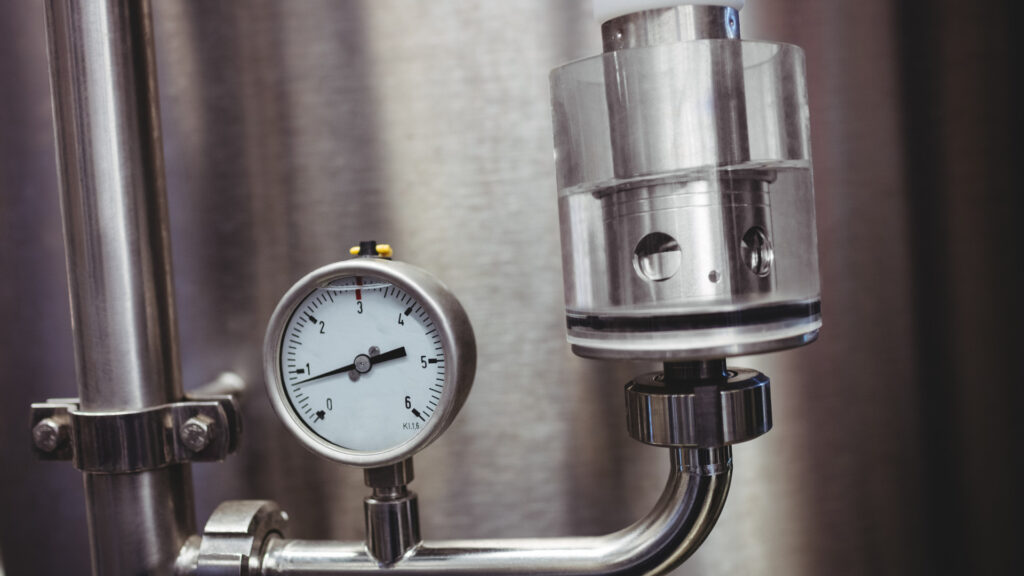 ---
Measurement words are very important for instrumentation engineers. For the measurement of different physical quantities, instrumentation engineers have to have multidisciplinary knowledge in other engineering fields.
Example: – an instrument used in ECG (Electrocardiograms) and EEG (Electroencephalogram) instrumentation engineer needed to learn biology also.
---
---
What is Control?
Control is very important for any instrumentation engineer. From small control systems like Air Conditioner temperature control to large level process plants like Chemical Plant, Power Plant, Pharmaceutical industries, and Manufacturing industries.
Instrument engineers have to study all the components that are used in industrial automation PLC, SCADA, DCS, Industrial networks, Final control elements, and other software and hardware.
Another subject is control system design. It is a study about designing systems with high performance and high stable systems by using mathematical and physical calculations.
---
What do instrument engineers do in their job?
The job function of instrument engineers varies according to their skill and knowledge and their experience in instrumentation fields.
All the different job functions of instrument engineers are listed below.
Design Engineer
Operation and Maintenance Engineer
Safety Engineering
Instrumentation technician
Project Instrument engineer
Automation Engineer
Sales and Service Engineer
These are all job functions that instrument engineers do in their job positions. and have to do other work besides this field also.
---
What types of knowledge add the advantage to your next job as an Instrumentation engineer?
For instrument engineering, you have to know relevant to automation domains like measurement and control.
I listed all the latest trends of knowledge that are required for the fresher instruments.
You have a minimum of two of these skills then you get an advantage over other candidates. These are all the job skills that are mentioned in the company job description.
---
Siemens WinCC Scada System
Allan Bradley PLC
Rockwell Automation Studio 5000
Rockwell Automation Factory Talk View SCADA
Yokogawa DCS
P And ID knowledge
Instrument Calibration
VFD
BMS system
Industria Network Like Profibus, ProfNet, DeviceNet, etc.
---
if you are interested and learning SCADA software then check out my post on what is SCADA and how to download SCADA software for free.
If you are interested to learn about the siemens TIA portal then check out my post on how to download and learn Siemens TIA portal for free
---
EndNote: –
I hope you clarify your doubt about What is Instrumentation Engineering | What Instrument Engineers do in their job?
I regularly update this post according to the latest information I get according to my experience and information sources.
so, stay tuned and if you have any doubts comment below. I like to help you, especially new instrument engineers.
---
---
---